Mangano & Rice Take Illegal Guns Off Nassau Streets
Nassau County Executive Edward P. Mangano and District Attorney Kathleen Rice announced the success of a Gun Buy Back Program, hosted this past Saturday, September 29th at the Perfecting Faith Church in Freeport, which removed 184 illegal guns from the streets of Nassau County. Forfeiture funds from the Nassau County Police Department and the District Attorney's Office are utilized to fund the Gun Buy Back Program.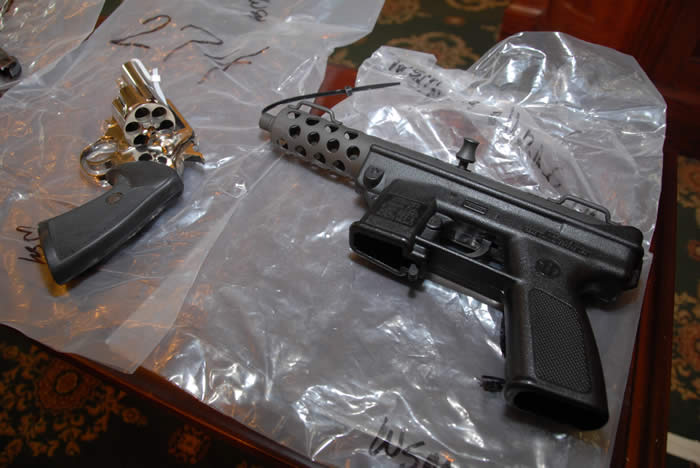 County Executive Mangano stated, "My administration and the District Attorney are working tirelessly to take illegal guns off the streets of Nassau County. The Gun Buyback Program, using asset forfeiture dollars, has taken 2,283 guns off our streets. Programs like this ensure that Nassau County remains the safest suburban County in the nation."
"The results of this gun buyback program are proof that trusting a relationship between law enforcement, clergy, and community members can be a powerful crime prevention strategy," District Attorney Kathleen Rice said. "There is no doubt that our gun buyback events continue to save lives by taking more than 2,200 guns off our streets since 2008. We will continue working together to keep our communities safe from gun violence."
"The Gun Buy Back program, our ShotSpotter Program and our GunStoppers Program have been very effective in decreasing gun related crime here in Nassau County," added Nassau County Police Commissioner Tom Dale.
The Gun Buy Back Program is strictly anonymous and individuals were paid $200 cash for each turned in operable handgun. Not accepted are licensed guns, BB Guns, air pistols, long guns and replicas.