Mangano: Sandy Clean-Up Continues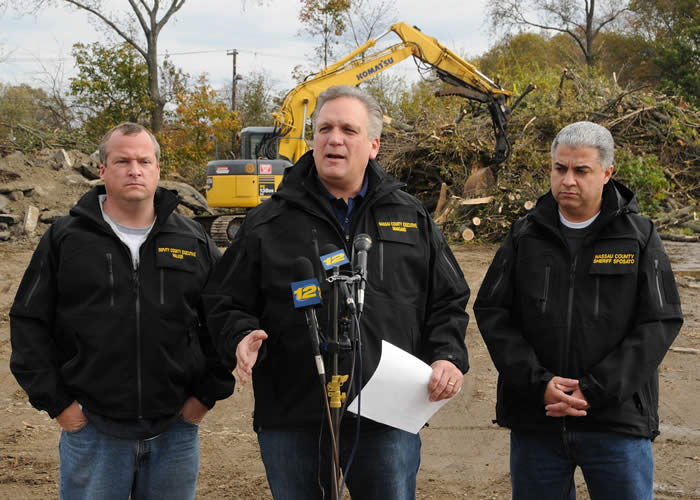 Crews Still Working Around the Clock to Clean Up After Historic Storm
More than one month after Hurricane Sandy devastated much of the region, Nassau County Executive Edward P. Mangano today announced that crews continue to remove tree debris and manage debris sites.
"A storm of this size generates an enormous amount of debris and Nassau County crews are working around the clock to clean up our communities," said County Executive Mangano. "This operation will be ongoing until every community has been cleaned up."
To date more than 5,000 down trees have been removed due to damage suffered during Sandy. By comparison, Nassau County removed approximately 3,000 down trees following Hurricane Irene in 2011. Tree debris collection sites continue to operate at the County's Department of Public Works yards in Hicksville and Hempstead and one temporary site at Field 6A in Eisenhower Park.
Debris collected from the City of Long Beach has been temporarily staged at the Department of Environmental Conservation (DEC) approved Nickerson Beach Transfer Station and is currently being removed by barge to upstate landfills.
County Executive Mangano continues to work closely with federal, state and local agencies and officials to ensure the County is reimbursed for these costly efforts.