Mangano Announces Nunley's Carousel Centennial Celebration Weekend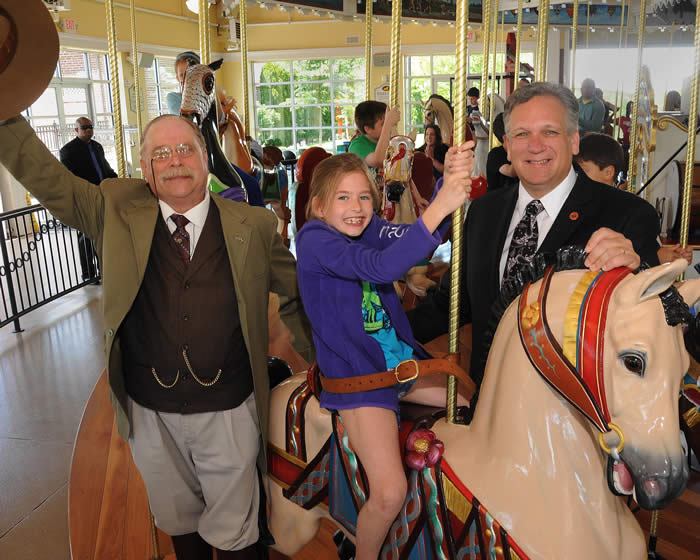 Nassau County Executive Edward P. Mangano today announced that in honor of the Nunley's Carousel landmark centennial anniversary, the Cradle of Aviation Museum in conjunction with Nassau County will be hosting the Nunley's Carousel Centennial Celebration Weekend from Friday, June 8th through Sunday, June 10th. 2012 marks the 100th anniversary of the Nunley's Carousel. From its early days in Brooklyn to its long-time home in Baldwin, the Carousel has served generations of Long Islanders like no other landmark.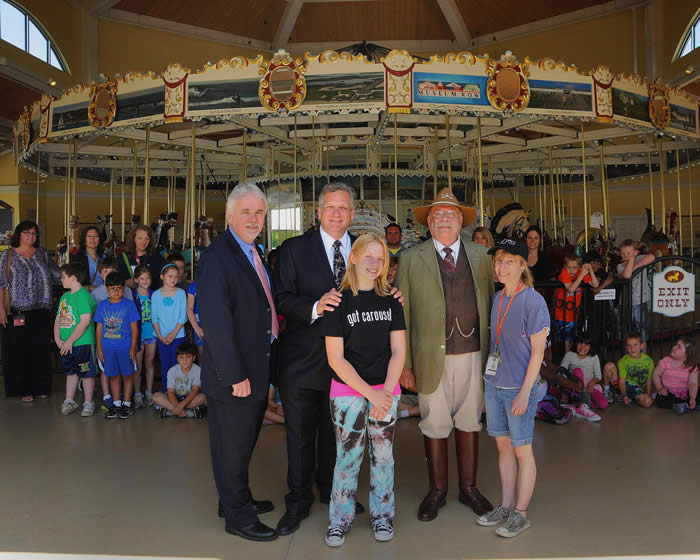 The Centennial Celebration Weekend kicks off on Saturday and Sunday, June 9th and 10th from 12:00 p.m. – 6:00 p.m. at Nunley's Carousel Pavilion at Museum Row. Tickets will be $5.00 per person which include a ride on the carousel and festival activities. In addition to a ride on the Carousel, there will be Midway Games typical to a visit on Coney Island's Boardwalk, music by a Barbershop Quartet, old time children's games such as hoops and sticks, sack races and croquet. There will also be old fashioned crafts and food for sale reminiscent of 1912 amusement park cuisine. The festivities will be joined by the personality of ex-President Theodore Roosevelt, portrayed by James Foote, who in 1912 was running for President once again as the candidate of the Bull Moose Party.
For more information please call: (516) 572-4066 or visit the Cradle of Aviation Museum website at: www.cradleofaviation.org.