Mangano: Barclays Tournament Brings An Economic Boon
Nassau County Executive Edward P. Mangano, who has made business and economic growth a cornerstone of his administration, is encouraging County residents as well as those in the surrounding metropolitan area to attend the Barclays PGA Tournament at Bethpage State Park in Farmingdale, then spend some additional time enjoying local hotels, restaurants, downtown villages and shopping malls.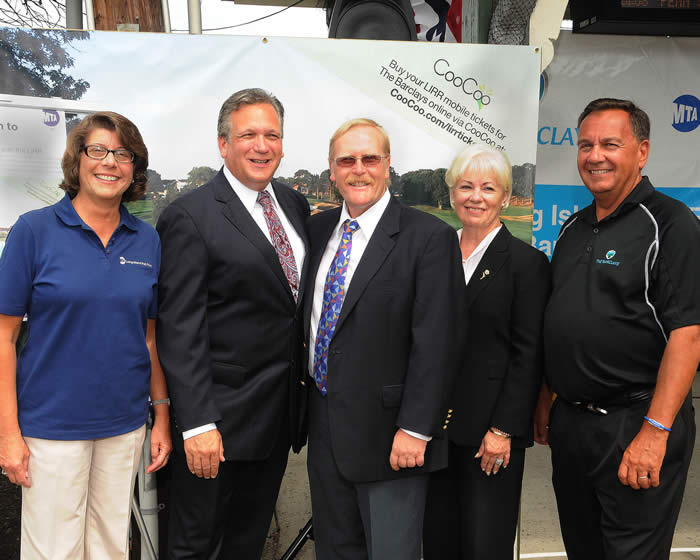 The four-day tournament, sponsored by the Professional Golf Association in partnership with the MTA Long Island Rail Road, will be held Thursday, August 23 through Sunday, August 26. County Executive Mangano anticipates that the golf tournament as well as the two day practice sessions on Tuesday, August 21 and Wednesday, August 22, will provide a substantial boost to Nassau's local economy.
"The impact from a high profile event like the Barclays PGA Tournament can have a significant and far reaching effect on Nassau County's economy," said County Executive Mangano. "Obviously, the more people who attend from outside the region the greater the impact as they will need places to stay and places to eat. Those planning an extended stay can enjoy Nassau's great beaches, museums, concerts and other amazing amenities that residents enjoy every day. It is a wonderful opportunity to get to know Nassau County as a vacation destination."
According to an independent economic analysis performed by Camoin Associates, the Barclays PGA Tournament should generate 10,000 to 15,000 attendees for the first two warm up days then between 30,000 and 35,000 attendees for each of the four competition days of the event. Of the anticipated 140,000 total ticket sales, estimates indicate 80% of them will be "new" visits to Nassau County. Utilizing a formula that analyzes daily visitors and those staying overnight, visitor attendees are estimated to spend $34.4 million in the local economy.
With the MTA Long Island Rail Road adding additional trains to and from the Farmingdale Station during days of the competition and instituting a new online process for purchasing and printing train tickets County Executive Mangano said it should ensure attendees the best possible access to the event. "I encourage everyone to enjoy this event and spend a few days here in Nassau."