Mangano Wins More Than $1 Billion In Tax Relief For Residents And Job Creators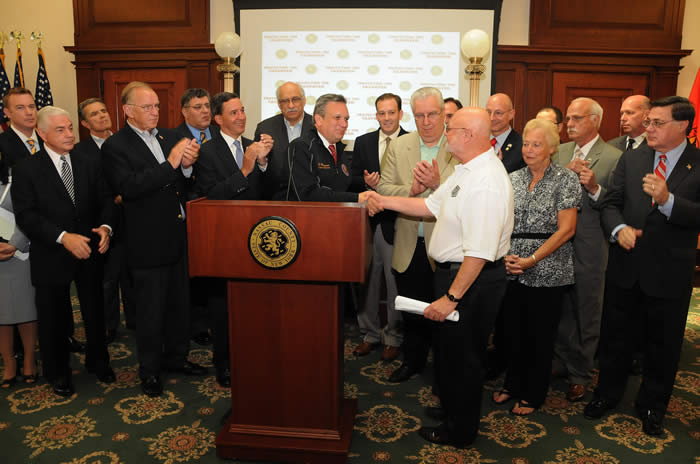 Supreme Court Rules MTA Payroll Tax Unconstitutional
With the Nassau County Supreme Court ruling the MTA Payroll Tax unconstitutional, Nassau County Executive Edward P. Mangano joined with state, county and village officials as he declared victory for taxpayers and job creators throughout New York State. Upon taking office in 2010, County Executive Mangano initiated a lawsuit challenging the MTA's payroll tax arguing its "taxation without representation" by instituting the $1.4 billion tax in 2009. Nassau County alone paid nearly $10 million in MTA Payroll Taxes since the law went into effect.
County Executive Mangano stated, "This is a great victory for every taxpayer and tax relief as the Supreme Court decision buries the job killing payroll tax. This success sends a strong message to job creators that we will not allow residents to be nickeled and dimed to the poor house nor will we allow job killing taxes to go unchallenged. This is a historic victory for tax relief and tax reform. I am proud that Nassau led counties, towns and villages around this state to a $1 billion tax relief victory."
Earlier this year, Governor Andrew Cuomo signed legislation that exempted the MTA Payroll Tax for certain entities, including businesses, with a payroll of $1.25 million or less as well as all private and public schools. Today all are now relieved of the tax. The MTA must become more efficient before asking for more taxpayer dollars.Governor Cuomo's appointment of Joe Lhota is a step in the right direction and we stand ready to share the efficiencies we have achieved here in Nassau with the MTA.
Read the decision