NASSAU COUNTY EXECUTIVE'S TASK FORCE ON FAMILY VIOLENCE
"Every community member can play a role in stopping family violence by learning more about the problem and its causes; by reporting abuse when it occurs; and by supporting programs that help strengthen families and the community." - Edward P. Mangano Nasssau County Executive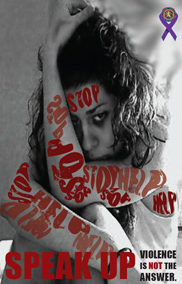 On February 16, 2010, County Executive Edward P. Mangano charged the Task Force with developing a comprehensive Nasssu County Family and Domestic Violence Action Plan for his review.
The Task Force is comprised of representatives of public and private agencies and organizations, working together to reduce the incidence of all forms of family violence – domestic violence, child abuse, elder abuse, sexual assault and dating violence - in Nassau County. The Task Force is Force is chaired by Department of Social Services Commissioner John E. Imhof who will be working with the committee in developing a long-range plan to address the increasing incidence of family violence in Nassau County.
Are you or someone you know a victim of domestic violence, child abuse, elder abuse, rape or sexual assault, or dating violence?