COUNTY OFFICIALS ATTEND MERRICK STREET FAIR
(Mineola, NY) Nassau County Clerk Maureen O'Connell and Nassau County Executive Edward P. Mangano joined other local officials to participate in the festivities at the Merrick Street Fair sponsored by the Merrick Chamber of Commerce.
The fair attracted many visitors and brought together the business community and area residents. Hundreds of Merrick merchants were able to showcase their goods and services. The fair provided an enjoyable, fun filled day for families and friends with something for people of all ages including food, rides, games and special attractions.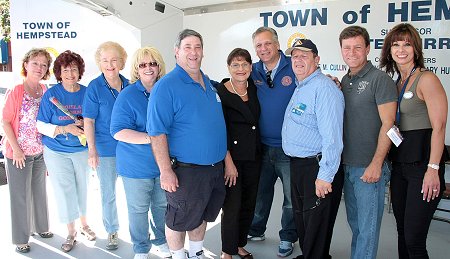 District Court Judge Joy Watson, Nassau County Legislator Norma Gonsalves, Members of Merrick Chamber of Commerce Marian Fraker-Gutin, Julie Marschella and Merrick Chamber Vice President Ira Reiter, Nassau County Clerk Maureen O'Connell, Nassau County Executive Edward P. Mangano, Merrick Chamber President Randy Shotland, Nassau County Legislator David Denenberg and Merrick Chamber Member Margaret Biegelman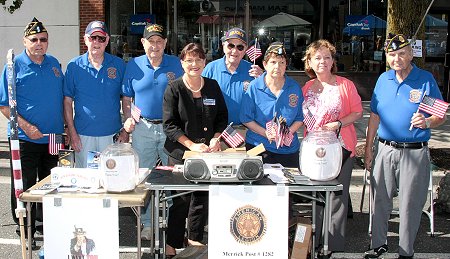 Nassau County Clerk Maureen O'Connell pictured with American Legion Post 1282 Members and Post Commander Bernard Hoffman