COUNTY CLERK JOINS ITALIAN AMERICANS IN GOVERNMENT FOR 32ND ANNUAL COLUMBUS DAY CELEBRATION
(Mineola, NY) Nassau County Clerk Maureen O'Connell recently attended The Italian Americans In Government's 32nd Annual Columbus Day celebration. Raymond F. Mineo, Esq., Chief of Staff for the Town of Hempstead and Frank Diglio, Vice President of the Italian Community of St. Brigid were honored for their life-long dedication to government, community service and the preservation of Italian culture.
The distinguished honorees were joined by family and friends, as well as area officials. Clerk O'Connell presented each of the honorees with Citations in recognition of their great commitment, dedication and service to the community.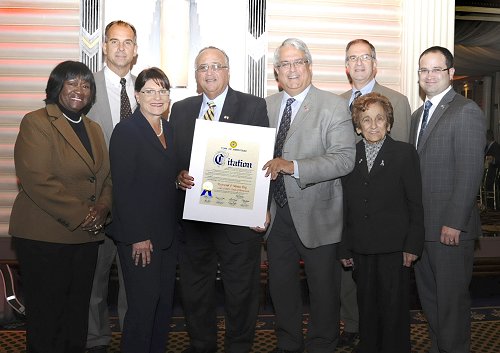 Pictured: Town of Hempstead Councilwoman Dorothy Goosby, Town of Hempstead Councilman Edward Ambrosino, Nassau County Clerk Maureen O'Connell, Honoree Raymond F. Mineo, Esq., Town of Hempstead Councilman Anthony Santino, Nassau County Legislator Vincent Muscarella, Town of Hempstead Councilwoman Angie Cullen and NYS Assemblyman Ed Ra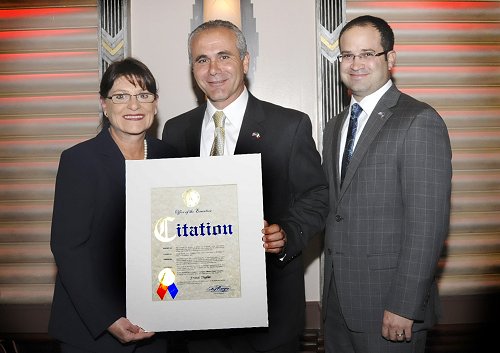 Pictured: Nassau County Clerk Maureen O'Connell, Honoree Frank Diglio, VP of the Italian Community of St. Brigid and NYS Assemblyman Ed Ra