Local officials Attend Annual Long Beach Irish Day Parade and Festival
(Mineola, NY) Division 17 of the Ancient Order of Hibernians recently celebrated their 24th anniversary Saint Brendan the Navigator Irish Heritage Day Parade and Festival in the City of Long Beach. The parade featured bagpipe bands, marching bands and Irish step dancers.
Nassau County Clerk Maureen O'Connell and Nassau County Executive Edward Mangano joined area officials and community members to celebrate this exciting and happy occasion.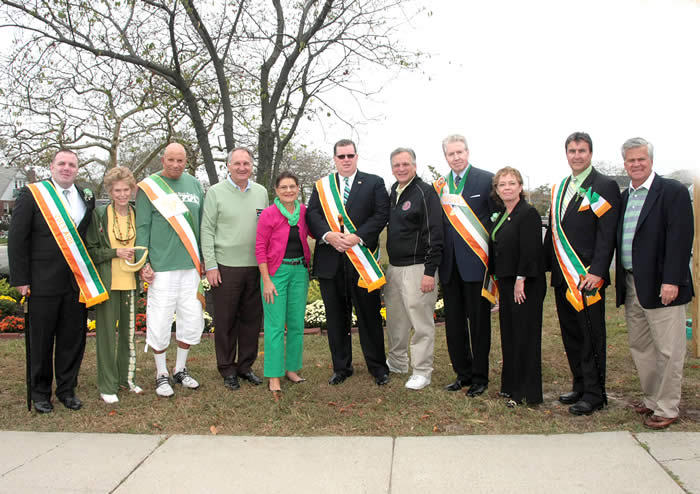 Photo: Ancient Order of Hibernians' VP Tim McSweeny, Mrs. Weisenberg, NYS Assemblyman Harvey Weisenberg, Nassau County Comptroller George Maragos, Nassau County Clerk Maureen O'Connell, Parade Grand Marshall Brian Sharkey, Nassau County Executive Edward Mangano, Donal Mahoney, District Court Judge Joy Watson, Mike Carroll and NYS Senator Dean Skelos