COUNTY CLERK ATTENDS NASSAU COMMUNITY COLLEGE NURSING DEPARTMENT PINNING CEREMONY
(Mineola, NY) Nassau County Clerk Maureen O'Connell, a registered nurse, was the keynote speaker at Nassau Community College (NCC) Nursing Department's Pinning Ceremony.
The Pinning Ceremony is a proud nursing tradition with roots as far back as the time of the Crusades and continued into modern times. It is designed to celebrate the accomplishments of completing a well-recognized and rigorous Associate Degree program leading to the transition from student to professional practice.
Clerk O'Connell was honored to join family and friends, school of nursing faculty and staff and other NCC members to congratulate the graduating students.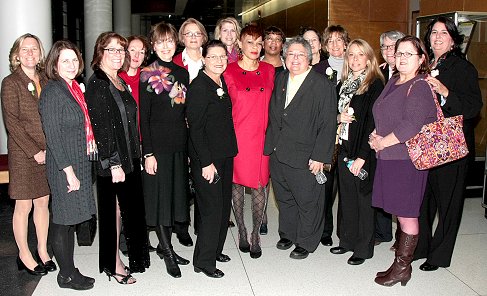 Nassau County Clerk Maureen O'Connell, RN, JD and Nassau Community College Nursing Faculty and Graduates