OTB Race Palace in Plainview recently hosted a fundraiser for the not-for-profit Permanently Disabled Jockeys Fund (PDJF.) The charity provides financial assistance to former jockeys who have suffered catastrophic on-track injuries. Many of the jockeys served were injured in their twenties and thirties and left with lifelong disabilities which prevent them from supporting themselves and their families. Nassau County Clerk Maureen O'Connell attended the fundraiser honoring and showcasing reigning Eclipse Award Winning Jockey Ramon Dominguez. Clerk O'Connell presented Mr. Dominguez with a Citation in honor of his service and generosity to the PDJF.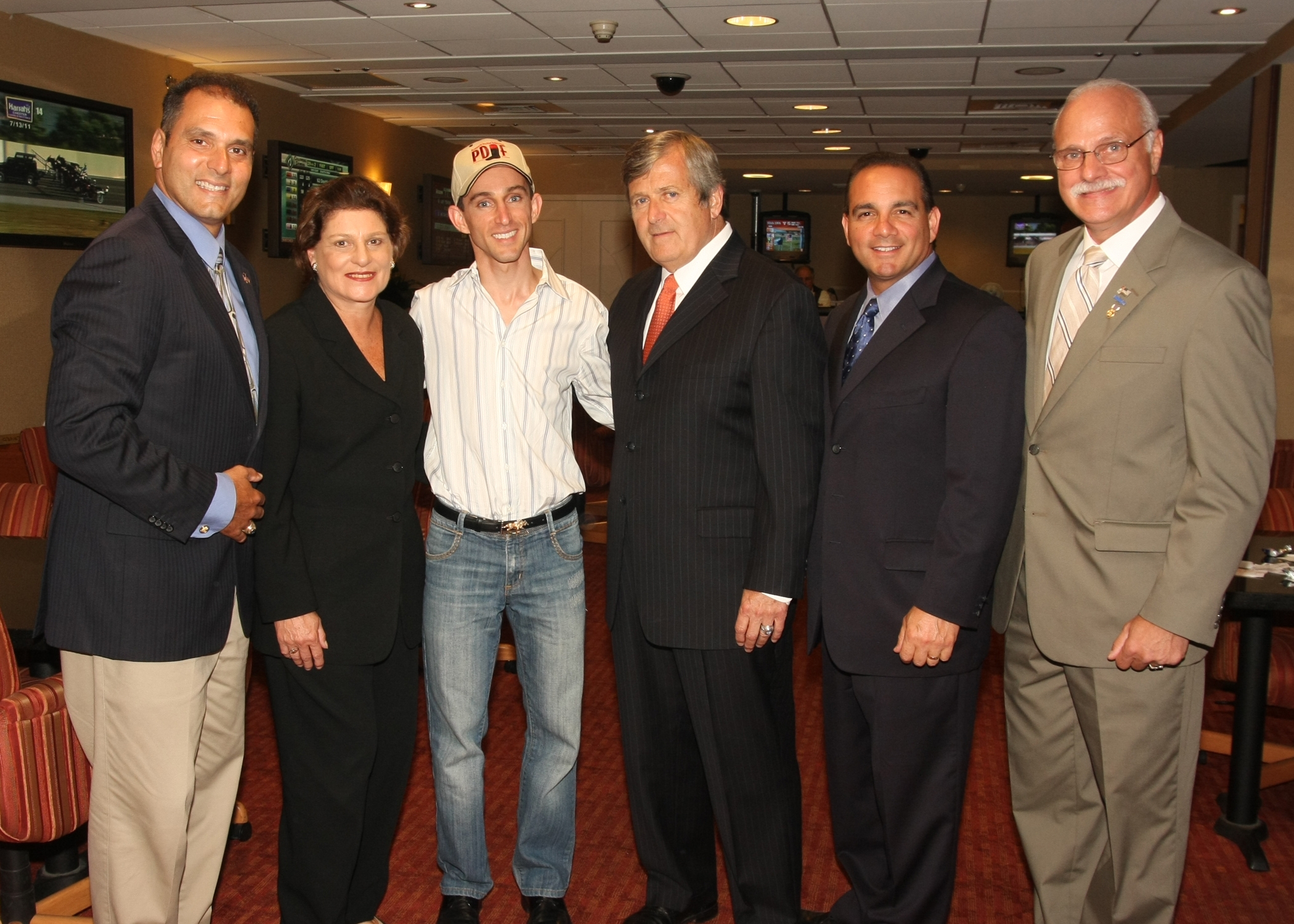 Pictured (from left to right) are Assemblyman Joseph Saladino, County Clerk Maureen O'Connell, Honoree Ramon Dominguez, OTB President Joseph Cairo, Town of Oyster Bay Clerk Steve Labriola, and Nassau County Legislator Joseph Belesi.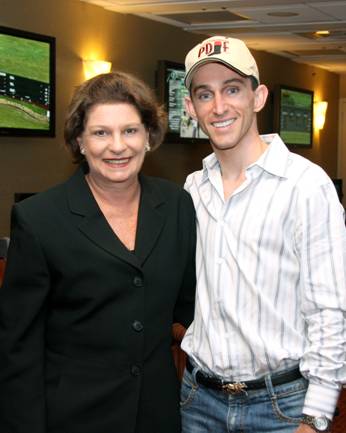 Pictured (from left to right) are Clerk O'Connell and Ramon Dominguez.