Attention Veterans:
Record your Discharge Papers with the County Clerk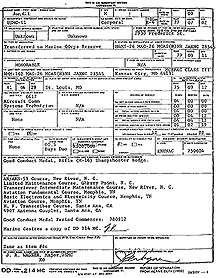 On Monday, February 6, 2012 at 6:30 p.m., American Legion Post No. 1033 in Elmont will be hosting an event with the Nassau County Clerk's Office to bring an important service to Veterans right here in the community.
The County Clerk's Office records and secures Veterans Discharge Papers (DD-214) free of charge so that Veterans and their families may obtain a certified copy (legally equivalent to the original) of these vital records should the need arise. As part of an initiative launched by Nassau County Clerk Maureen O'Connell, Veterans are invited to come and record their Discharge Papers conveniently, quickly and close to home.
In conjunction with this service, County Clerk O'Connell has established the Veterans Recognition Program to show appreciation to our Veterans for their sacrifices to preserve and protect our freedom. When a Veteran's DD-214 is recorded they are given a card enabling them to receive discounts on goods and services at participating businesses throughout the county.
This program also provides Veterans a great opportunity to see first-hand the benefits of membership with the American Legion, the largest Veterans service organization in the Country. The American Legion advocates for the rights of all Veterans, while upholding their commitment to serving the community.
Veterans interested in taking advantage of this County Clerk's service and learning more about the American Legion are encouraged to bring their Discharge Papers on Monday, February 6th to American Legion Post No. 1033 located at 60 Hill Avenue in Elmont.
For additional information, please contact County Clerk O'Connell's office at 516-571-2660.