The Irish Americans in Government recently held their 15th Annual Scholarship Reception, at which they honored Joseph Conway of Mineola and Lieutenant John P. McDonough of Hempstead for their life-long dedication to government, community service and the preservation of Irish culture. Joseph Conway served with distinction for many years as the Chief of the Long Island Criminal Division of the United States Attorney's Office. Lt. John P. McDonough has been a New York State Court Officer since 1994 and is currently serving in Nassau District Court.
The distinguished honorees were joined by family and friends, as well as area officials. Nassau County Clerk Maureen O'Connell took part in the celebration and expressed her congratulations, presenting the honorees with Citations in recognition of their great commitment and service to the community.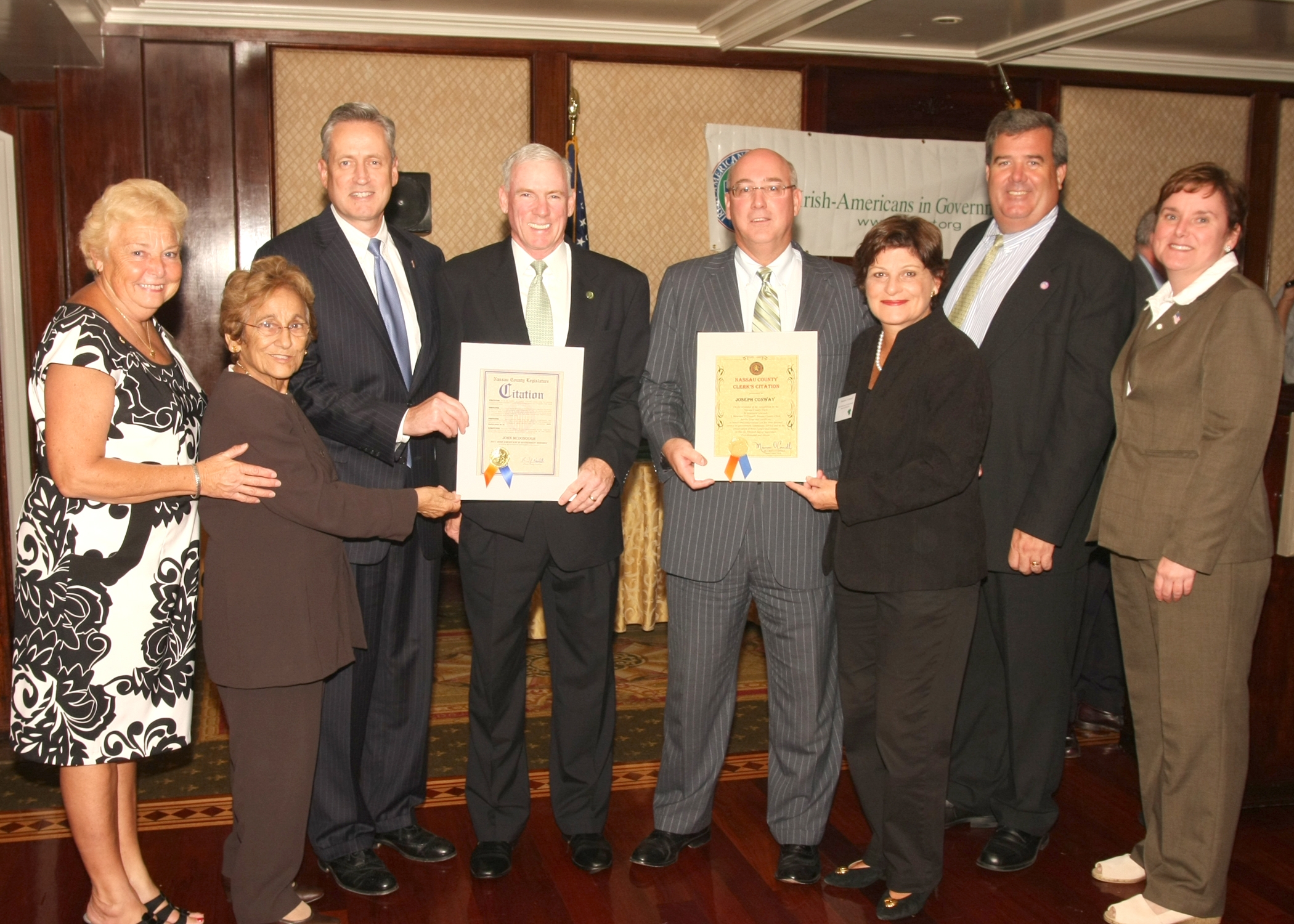 Pictured (left to right) are Nassau Legislator Rose Marie Walker, Town of Hempstead Councilwoman Angie Cullen, Nassau Legislator Richard Nicolello, honorees Lt. John McDonough and John Conway, Nassau County Clerk Maureen O'Connell, Irish Americans in Government Pres. Jeff Clark, and Town of Oyster Bay Councilwoman Elizabeth Faughnan.