Williston Park American Legion Post #144 recently held their Annual Installation and Dinner. Chartered and incorporated by Congress in 1919, the American Legion is the nation's largest Veterans service organization, committed to mentoring and sponsorship of youth programs in our communities and continued devotion to service members and Veterans.
Nassau County Clerk Maureen O'Connell took part in Post #144's celebration and expressed her congratulations to the outgoing and incoming Commanders. Clerk O'Connell presented past Commander Frank Oliveri with a County Citation in recognition of his outstanding dedication and continued service to the organization.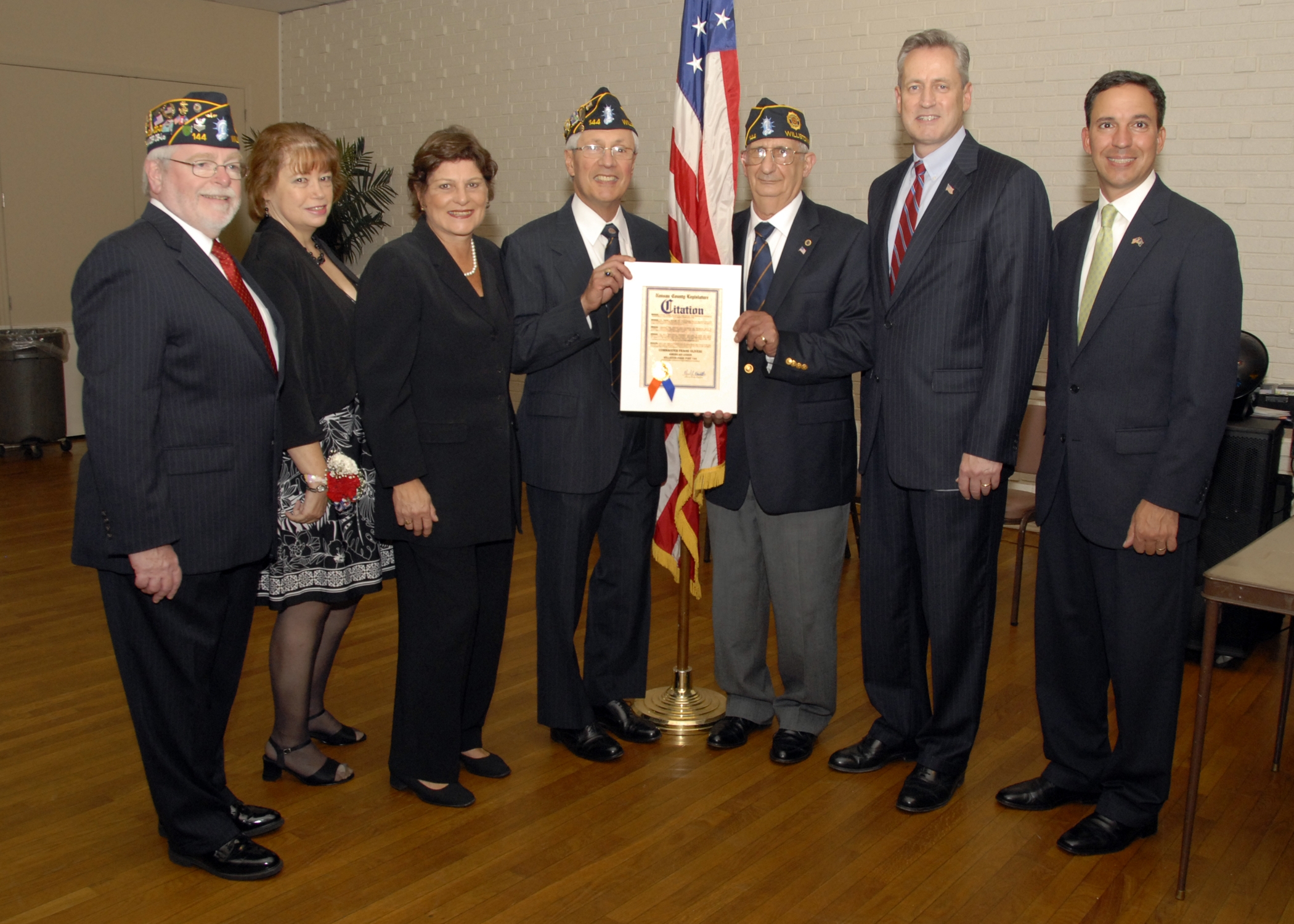 Pictured (from left to right) are past Nassau County American Legion Commander Robert Robesch, Women's Auxiliary President Ellen Randle, Nassau County Clerk Maureen O'Connell, past Commander Frank Oliveri, current Commander Frank Busa, Nassau County Legislator Richard Nicolello, and State Senator Jack Martens.