Mangano Announces Success Of Nassau County's Third Job Fair
Over 3,500 Job Seekers Attend Fair Held at Cradle of Aviation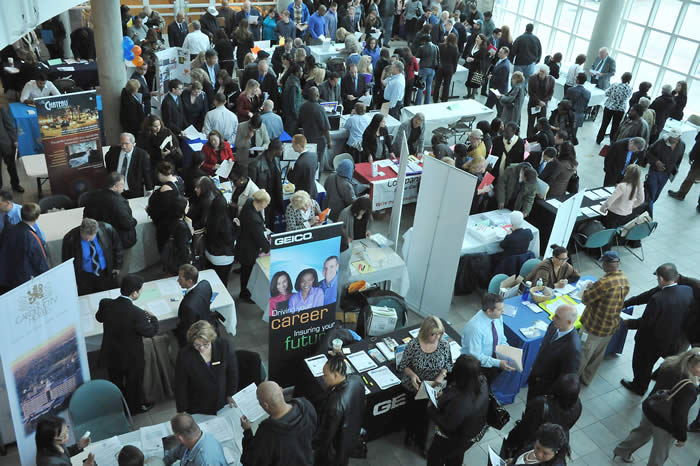 Represented by more than 150 employers and 40 community and training resource agencies, Nassau County Executive Edward P. Mangano today announced the success of the third Job Fair hosted by Nassau County.
"This was certainly our most successful Job Fair to date, with over 3,500 people attending to seek employment," said County Executive Mangano. "My administration is committed to creating economic development opportunities wherever possible. Attracting new employers, supporting small business development and expanding our job base is essential to our County's future. The largest turnout ever at today's Job Fair is a great example of the good that can come from government and the private sector working together."
Held at the Cradle of Aviation Museum in Garden City and open to anyone seeking full time and part time employment opportunities as well as career counseling and training, the Job Fair was coordinated by the Nassau County Department of Social Services, the Office of Minority Affairs, and the Nassau County Coordinating Agency for Spanish Americans (C.A.S.A). 150 employers were represented, including (to name just a few): Purolator Courier, TJ MAXX, IKEA, Island Transportation, GEICO, Home Depot and St. Francis Hospital.