Mangano: Save Storm Damaged Photos At Free Scanning Event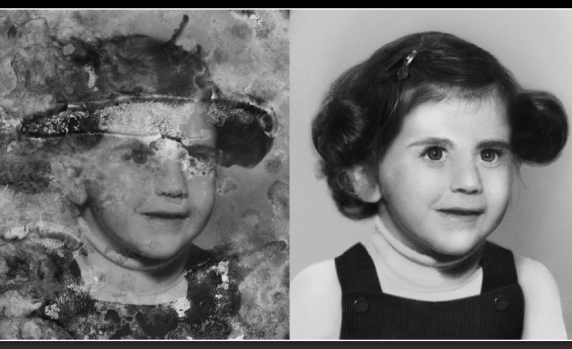 Nassau County Executive Edward P. Mangano is urging victims of Hurricane Sandy to gather their photos damaged in the October storm and take them to a free scanning event at Nassau Community College (NCC) on Sunday, April 7th, where the images will be scanned, digitally retouched and preserved for their owners.
The event, a team effort between the NCC Art Department and CARE for Sandy (Cherished Album Restoration Effort) will be open to NCC staff, faculty, students and Nassau County residents. Each individual or family will be eligible to bring up to 50 photos to be scanned. Once they have been scanned they will be posted on the CARE for Sandy website to be "adopted" by approved retouching volunteers. Once digitally restored, the high-resolution images will be provided to the photo's owners. The original photos will be returned after they are scanned.
"This is an amazing opportunity for so many of our residents who lost their cherished photos as a result of the storm," said County Executive Mangano. "Through the generosity of the Art Department, CARE for Sandy and their volunteers who are doing the work, residents will be able to ensure that their memories are preserved. This is another example of the community spirit that has emerged in response to the storm's devastation. I am continually impressed and proud of each and every individual, business or organization that has lent a hand."
Students at NCC who are studying photography and computer graphics are currently working on previously-scanned images. Photos that have mold and water stains, sand, dirt, mud, ash, smoke, fire-charring, scratches and tears can usually be repaired provided entire faces have not been obliterated.
To participate in the event, photos must be separated, reasonably clean and dry. Images that are wet cannot be scanned and slides, negatives and VHS tapes are not being accepted at this time. Permission may be granted to CARE for Sandy, which was born on November 10, 2012 as a result of Hurricane Sandy, to share the images online to help promote the cause. For additional details on how to prepare the photos, what to expect, and pre-registration visit the website at www.careforsandy.org/events-faq. The process will take several months to complete.
All guests will need to sign in on the first floor of the G Building at the NCC campus, One Education Drive in Garden City On April 7, from 11:00 a.m. to 6:00 p.m. NCC IDs are required. All other guests will be required to sign a waiver to participate. Scanning will take place in the Photo Lab/Rm GC 23 (in the basement).