Mangano And BOCES Partner To Increase Safety And Security In Nassau Schools
Building on Nassau's Active Shooter Seminars, which included response and school safety training, County Executive Edward P. Mangano joined with officials from Nassau BOCES today to unveil a Customer Care Center that will instantly provide local law enforcement with valuable information should a violent incident occur at a school building, before the officers arrive on the scene.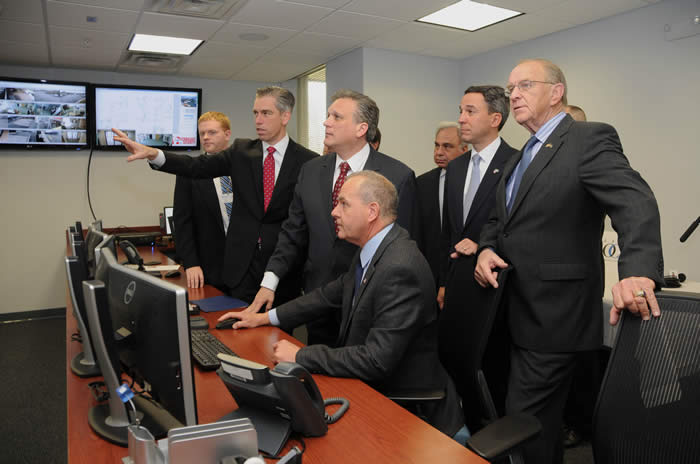 When complete, the Customer Care Center will connect the camera feeds at every participating school and BOCES building, as well as digitized floor plans of the school buildings, with the Nassau County Police Department's computer aided dispatch system. The Center provides technology, telecommunications and security services and allows BOCES to monitor the camera footage for non-emergency situations, such as thefts or flooding.
County Executive Mangano stated, "The terrible tragedy of Sandy Hook Elementary School in Newtown has left many families, administrators and faculty concerned about security. While we all hope to never face such a tragedy, residents should know that Nassau County is leading the nation with new measures to protect our children."
Earlier this year, County Executive Mangano directed the Nassau County Police Department to host several Active Shooter Seminars for all private and public schools, as well as large corporations and hospitals. An active shooter is defined as an armed person who has used deadly physical force on other persons and continues to do so while having unrestricted access to additional victims. This could include deadly physical force by means of a gun, knife, or other weapons. The brief included critical need-to-know information for Administrators and Facility & Security Managers, including the Nassau County Police Department's procedures in responding to an "Active Shooter" situation should one occur.