Mangano: LI Marathon Successful With Over 8,000 Participants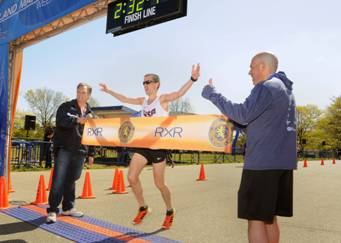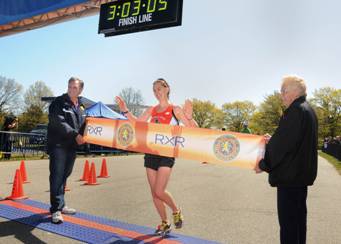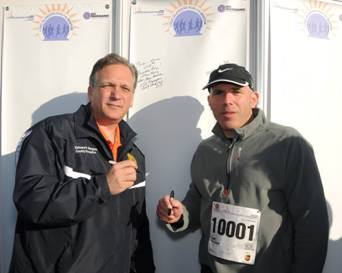 Touching Tributes to Boston Marathon Victims
Nassau County Executive Edward P. Mangano and Scott Rechler, Chairman and CEO of Long Island Marathon title sponsor RXR Realty, led marathon runners in tributes to the victims and survivors of the Boston Marathon bombings as part of the opening ceremonies of the 2013 RXR Long Island Marathon this past weekend. Over 8,000 men and women participated in this year's marathon. There was an estimated 25,000 spectators along the route and in Eisenhower Park cheering on participants.
Leading up to the marathon festivities, there had been significant security concerns after what transpired in Boston.
"The Long Island Marathon was a success and I thank the men and women of the Nassau County Police Department, the Office of Emergency Management, Volunteer Fire Service and EMS, Department of Parks and Recreation, Department of Public Works, Department of Health and the countless volunteers for their efforts keeping our runners and spectators safe," said County Executive Mangano. "I am also very thankful to Governor Cuomo and New York City Mayor Michael Bloomberg for providing additional law enforcement personnel and resources. An event of this magnitude is a large undertaking but it is important that we continue to enjoy the freedoms so many have fought so hard to protect."
Mangano and Rechler were joined at the starting line by Long Island runners who were in Boston for the race when the attacks took place. They all signed messages of hope and support on a 70 square foot banner, which is being shipped to the Boston Athletic Association - the group that orchestrates the Boston Marathon.
As part of the formal opening ceremonies, Mangano and Rechler led in the observance of 26 seconds of silence - one for each mile of a marathon - in honor of the victims and survivors of the Boston bombings.