Mangano Opens Nassau Pools For Summer Season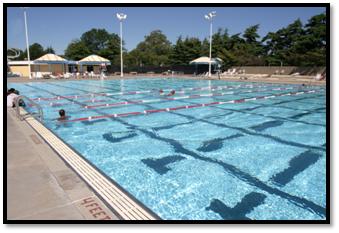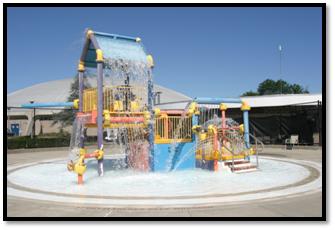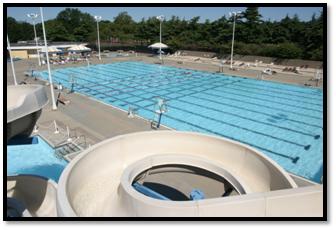 Hurricane Sandy Repairs Complete
Nassau County Executive Edward P. Mangano announced today that all Nassau County pools will officially open tomorrow, Saturday, June 22nd for the 2013 Summer Season - marking the first time that County pools are fully open to the public since Hurricane Sandy struck the east coast in late October. The pool openings come two days earlier than previously scheduled and just in time for the beautiful weekend.
"Nassau County parks and beaches are vital to the quality of life we enjoy in our communities," said County Executive Mangano. "Since Hurricane Sandy struck our shores, my administration has worked tirelessly to restore the summer destinations families visit the most - beaches, parks and pools. I invite all residents to enjoy a'stay-cation' in Nassau County this summer."
County pools suffered extensive damage and were rendered useless in the aftermath of Hurricane Sandy. Since then, many repairs and improvements have been made to Nassau County's pools. Wantagh Park suffered the most damage as there was extensive electrical damaged caused by the saltwater throughout the park and marina. In addition to the replacement of all electric at Wantagh Park, other repairs and improvements include a new concrete walkway at the entrance to the pool, the pool facility has been repainted, new landscaping, and new lifeguard chairs have been added.
Repairs at the Nickerson Beach West Pool include a new filter and new pumps, and both Nickerson West and East received new float valves and all new wiring. In North Woodmere Park, the north pool received new filters and all of the pipes have been reinforced with new hardware. While the south pool at North Woodmere Park received new pumps and all new wiring. Fortunately, the pool at Cantiague Park did not suffer any damage during the storm.
Nassau County's pool complexes include three comprehensive "water theme" facilities at Cantiague Park in Hicksville (571-7056), North Woodmere Park (571-7800) and Wantagh Park (571-7460). The water theme parks incorporate Olympic-size swimming pools, diving pools, "kiddie" pools, interactive water-play areas and water slides. The pool at Wantagh Park, which features a beautiful waterfront location, has been named "Best Public Pool on Long Island" by the Long Island Press, the weekly newspaper.
The large swimming complex at Christopher Morley Park (571-8113) in Roslyn-North Hills includes an Olympic-size pool, diving tank with boards, and a kiddie pool, framed by a beautiful wooded preserve. At Nickerson Beach Park (571-7700) in Lido, a 121-acre oceanfront park, there are two small pools as well as kiddie pools, which are open from 10 a.m. – 6 p.m. The pools at Cantiague, Christopher Morley, North Woodmere and Wantagh Parks – which will be open from 10 a.m. to 6 p.m. daily – also offer swimming lessons for adults and children. Admission is available on a daily basis at all pools or on a seasonal basis, with fees ranging by age and status as a Leisure Pass holder (available only to Nassau County residents).
For more information about the Nassau County Parks Department, please visit: www.nassaucountyny.gov/parks or call: (516) 572-0200.