Mangano Announces Arrests Of Contractors Preying On Hurricane Sandy Victims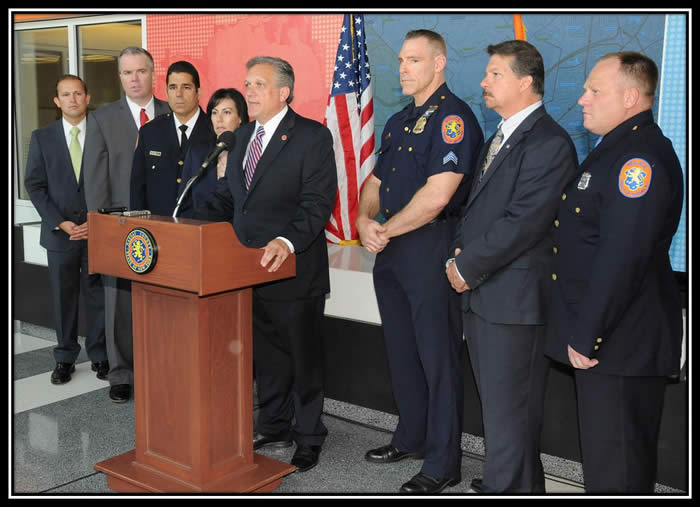 Nassau County Executive Edward P. Mangano, Police Commissioner Thomas V. Dale and Consumer Affairs Commissioner Madalyn F. Farley today announced the results of a joint investigation targeting contractors who were targeting Hurricane Sandy victims. After receiving over 100 complaints from Hurricane Sandy victims, the Mangano administration ordered a sting operation into unlicensed contractors that resulted in 61 arrests (see attached document), the seizure of over 50 vehicles and the levy of over $150,000 in fines.
County Executive Mangano stated, "Nassau County will not tolerate those who attempt to scam our residents and prey on Hurricane Sandy victims. If you are performing contract work in Nassau County without a proper license or trying to cheat our homeowners, we will find you, arrest you and ask the District Attorney to throw the book at you."
Over a two month period, the Nassau County Police Department and Nassau County Office of Consumer Affairs conducted 9 sting operations in the neighborhoods of Franklin Square and Valley Stream. Contractors with unresolved consumer complaints and violations were asked to perform work in the sting houses and arrested after claiming they were licensed and insured when they were not. Those arrested for operating without a Nassau County Home Improvement License face a Class A Misdemeanor, punishable by fine of up to $5,000 and/or up to 1 year in jail.