Mangano Breaks Ground For Hempstead Plains Interpretive Center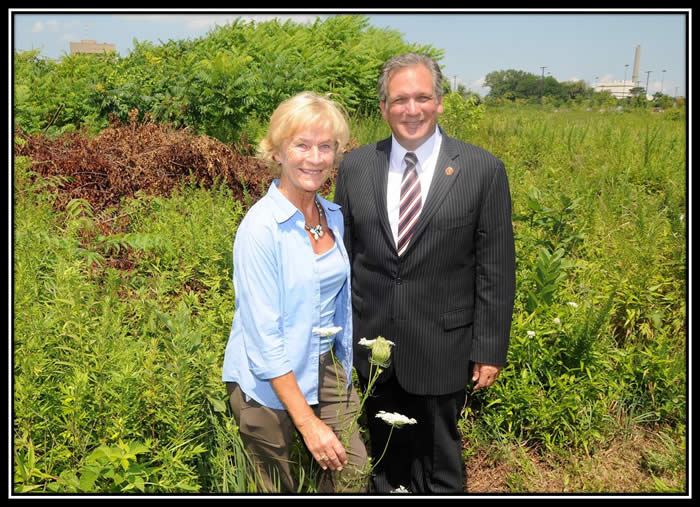 Nassau County Executive Edward P. Mangano today joined with members of the Friends of Hempstead Plains, local officials and project partners as he broke ground for the Hempstead Plains Interpretive Center on the grounds of Nassau Community College. The building will provide a location for the study of the natural prairie in the area.
"Nassau County preserved an area in the Hub which was once wild prairie land known as the Hempstead Plains," said County Executive Mangano. "The Hempstead Plains look the same as they did before the college was built or Hempstead Turnpike existed and this new center will allow for groups to see what this part of Nassau County looked like before it became the world's first suburban community."
The Hempstead Plains Interpretive Center is an Environmental Bond Act project that will be built using green strategies and materials and will utilize used cargo shipping containers as the basis for construction for the interpretive center. The building will be the staging area to allow for study of the prairie by school groups as well as learning of Long Island's natural history.
The Hempstead Plains Interpretive Center will be powered by solar arrays, contain a bio-toilet which uses captured rainwater for flushing, will have a green roof for storm water treatment and will utilize many green initiative features in the building's interior. The project is one of only a select few nationwide that serves as a pilot project for SITES, the green project equivalent of LEEDS, which marks a project that meets certain environmental criteria.