Mangano Welcomes Antigone Rising To Nickerson Beach
Free Family Fun Concert Live at Nickerson Beach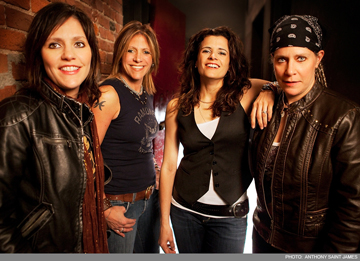 Nassau County Executive Edward P. Mangano has announced Antigone Rising will perform at Nickerson Beach, located in Lido Beach, on Sunday, July 28th. The show will begin at 7:00 p.m.; admission is free. As Nickerson Beach does not have formal seating, concertgoers are urged to bring folding chairs or blankets.
Known for their soaring three part harmonies and a driving and vivacious live show, Antigone Rising has toured with The Rolling Stones, Aerosmith, The Allman Brothers Band, The Dave Matthews Band, Rob Thomas, Joan Jett & The Blackhearts, Lucinda Williams and The Bangles amongst others. In 2004, they were signed to Lava Records, leading to a partnership with Starbucks. With the release of their album, "From The Ground Up," Antigone Rising became the first band in Starbucks' "Hear Music Debut" series.
A 121-acre park, Nickerson Beach is located on Lido Boulevard in the Village of Lido Beach. The park offers a beautiful three-quarter-mile-long shoreline and large beach as well as numerous attractions. These include the "Fun Zone," a seamless family-focused recreational site that incorporates a skate park, colorful basketball courts with fiberglass backboards, and a state-of-the-art playground with special attractions such as a climbing apparatus and puzzles.
In addition, a nautical-themed playground, constructed last year by the West Cabana area, incorporates slides, a climbing apparatus and a ship with various interactive features. The park also features swimming pools, beach volleyball courts, picnic areas, cabanas, a campground, pools, athletic fields, a dog run, and a concession.
For more information about Nassau County Parks, Recreation and Museum please call: (516) 572-0200 or visit the website at: www.nassaucountyny.gov/parks.
.