Mangano Declares July 17, 2013 Chris Weidman Day In Honor Of Hometown Hero And UFC Champion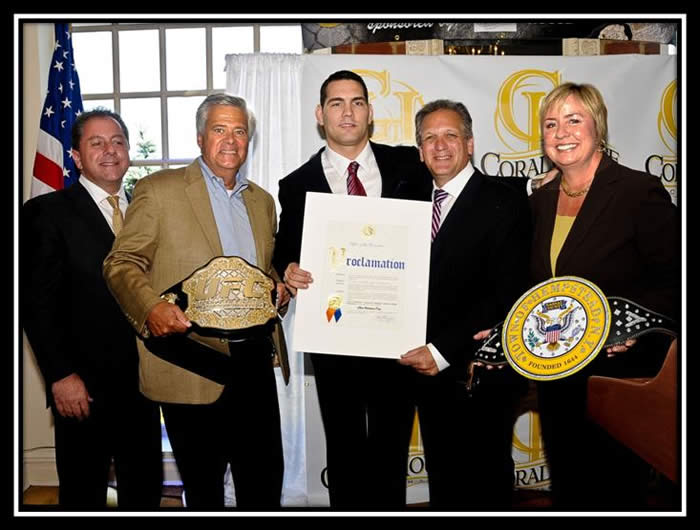 Nassau County Executive Edward P. Mangano was joined by New York State Senator Dean Skelos and Town of Hempstead Supervisor Kate Murray as he honored the newly crowned UFC Middleweight Champion of the World Chris Weidman at the Coral House today, July 17th , and proclaimed it Chris Weidman Day in Nassau County.
On July 6, 2013, Chris Weidman completed his "Rocky"-like story by knocking out and upsetting arguably the greatest MMA fighter of all-time, Anderson Silva, to become the UFC Middleweight Champion of the World. Weidman, a former New York State champion wrestler at Baldwin High School, and All-American at Nassau Community College and at Hofstra University, is a true hometown hero.
Chris has proved himself to be more than a UFC Middleweight Champion as he and his wife organized a food and clothing drive to benefit victims of Hurricane Sandy. Of note, Chris' own home was devastated by Hurricane Sandy and he and his family moved in with his parents for four months.