Legislator Abrahams Celebrates Bethpage Federal Credit Union Branch Opening in Roosevelt
Last week, there was a grand ribbon cutting for the new branch of Bethpage Federal Credit Union in Roosevelt located at 383 Nassau Road. Nassau County Legislator Kevan Abrahams (D-Hempstead) said, "I am happy to welcome this financial institution to Roosevelt. The services at this branch include a volunteer tax assistance program which provides free tax return assistance for low to moderate income households in our community. I urge qualifying residents to ask about this important offer.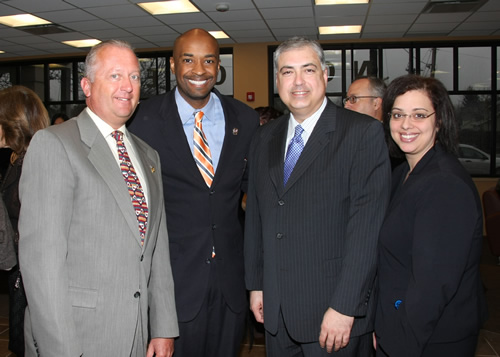 Legislator Abrahams is pictured with Wayne Grosse, the CEO of Bethpage Federal Credit Union; Jorge Martinez, Bethpage Federal Credit Union board member; and Helena Medina, the Credit Union's Roosevelt Branch Manager.