Abrahams Announces Free Tax Preparation and Info on How to Receive Economic Stimulus Rebate Checks
The deadline to file your tax return is April 15
Nassau County Deputy Presiding Officer Kevan Abrahams (D-Hempstead) announced today that ACORN, a community-based organization dedicated to low- and moderate-income families and their communities, is offering free tax filing, filing advice and details about the federal economic stimulus program.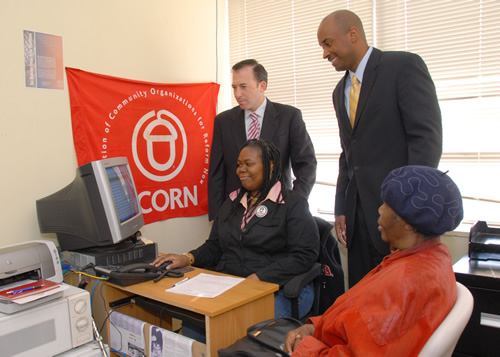 Leg. Abrahams is reminding residents that even if they make as low as $3,000 a year, they are still eligible to receive a rebate, but they must file a 2007 tax return.
"The deadline to filing your taxes is fast approaching in April and you will not be eligible to receive an economic stimulus rebate check unless you file," Abrahams said. "ACORN is making themselves available to file your taxes, provide information, and inform you on how much money you can expect to get back."
Residents are asked to bring photo identification and any and all tax forms. If you earned at least $3,000 last year, you must file a return. By filing a return, you make yourself eligible for the economic stimulus program. These payments, ranging from $300 to $600 for single filers and $600 to $1,200 for joint filers, are expected to begin going out in May.
ACORN is available to help taxpayers with their returns Mondays, Wednesdays and Fridays from 4 to 9 p.m. and on Saturdays from 10 a.m. to 5 p.m. at its Hempstead office, located 91 North Franklin St, Hempstead. To make an appointment or for more information, call (516) 481-6769 or visit www.taxandbenefitcenters.acorn.org.