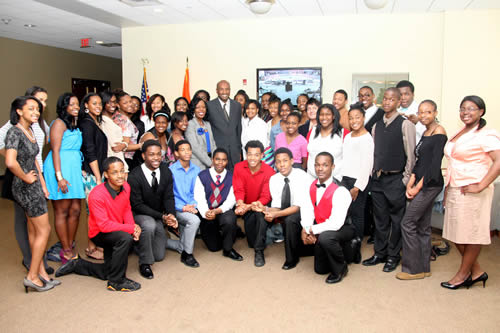 Legislator Abrahams Honors Champion Uniondale Show Choir
On Monday April 16, 2012, Nassau County Legislator Kevan Abrahams (D-Freeport) recognized the Uniondale High School show choir for their victory in the National Show Choir Championship.
Legislator Abrahams proudly acknowledged the students' extraordinary achievement and presented certificates to the group during the legislative session.
The 2-year-old group's performance, entitled "Rhythm of the Night," won the grand prize at the National Show Choir Championships at Jazz at Lincoln Center on Saturday, March 17.
Uniondale high school students competed against 17 other groups from across the country, and performed a 20-minute Broadway show –style medley, which included songs by Michael Jackson, Beyoncé and James Brown. The 56-member group was the sole entrant from New York State.