(ROOSEVELT, NY) – Nassau County Legislator Kevan Abrahams (D-Freeport) hosted a successful meeting to educate the youth and their families about how to interact with law enforcement officers at Roosevelt Public Library on Tuesday, Aug.13, 2013.
Many residents were in attendance, and everyone was fully engaged. Throughout the course of the informative panel discussion entitled, "Know Your Rights," residents heard law enforcement officials discuss their perspectives on: how a law enforcement official might be feeling when apprehending someone, what can make that interaction "go smooth" versus certain behaviors that can lead to an arrest. Speakers discussed the rights under the law, and provided information as to what to expect when arrested and once incarcerated.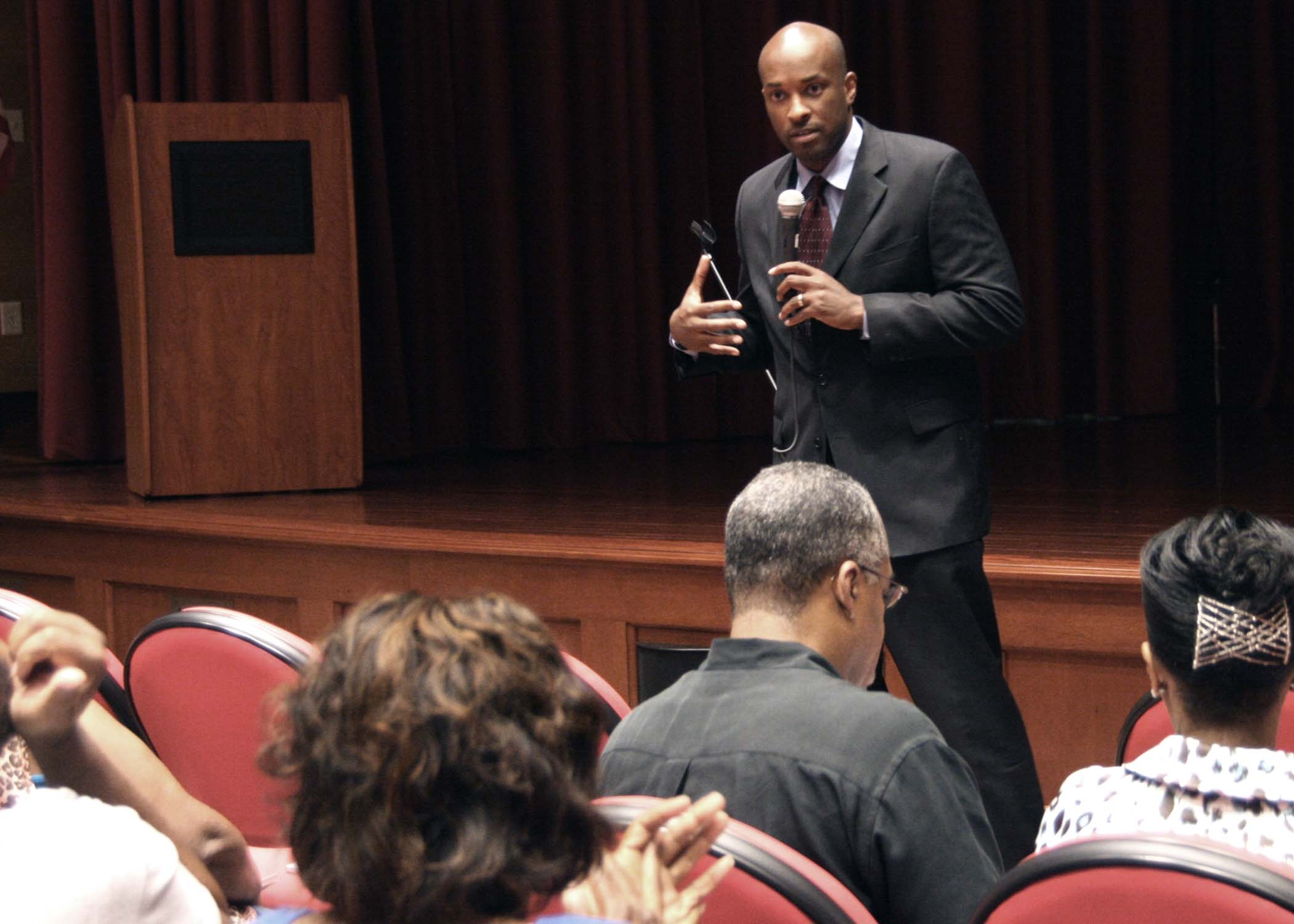 Legislator Kevan Abrahams gives welcoming remarks and introduction to "Know Your Rights."
Speakers included: Dennis Jones, retired First Grade Detective, NYPD; Corey Pegues of the National Organization of Black Law Enforcement (NOBLE), Long Island Chapter, and retired Deputy Inspector, NYPD; Jason Starr, Nassau County Chapter Director of the New York Civil Liberties Union; John Nedd, Nassau County Police Department Detective; and Darrin Green, Nassau County Corrections Officer. The group of presenters is currently interested in taking this presentation to the schools.