January 3, 2012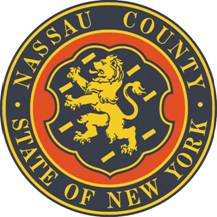 HOWARD KOPEL NAMED AS NASSAU LEGISLATURE'S
ALTERNATE DEPUTY PRESIDING OFFICER (MAJORITY WHIP)
At the first meeting of the Ninth Session of the Nassau County Legislature held on January 2, Legislator Howard J. Kopel was unanimously selected by his colleagues as Alternate Deputy Presiding Officer (Majority Whip).
Additionally, Presiding Officer Peter J. Schmitt announced that Kopel would serve as the new Vice Chairman of the Rules Committee, the new Chairman of the Budget Review Committee, and continue his work as Chairman of the Government Services and Operations Committee as well as the Vice Chairman of the Public Works and Parks Committee.
Legislator Kopel will also serve as a member of the Towns, Villages and Cities Committee and the Economic, Community Development and Labor Committee.
"I was honored to be sworn in for my second term this week. I can't express enough thanks to all my neighbors – the working families and seniors of District 7 – who overwhelmingly supported my re-election bid. My Majority colleagues and I share a number one priority: lowering County taxes while maintaining and improving government services. As the new Majority Whip of the Legislature, you can be rest assured that no one in the Majority will forget that," said Kopel.
Said Presiding Officer Schmitt: "Legislator Kopel works tirelessly for the families and seniors of his District – as well as all Nassau residents. His dedication and diligence in addressing the problems at the Bay Park Sewage Treatment Plant has been remarkable and has reversed years of neglect. Legislator Kopel will greatly contribute to the Legislative Majority as Alternate Deputy Presiding Officer and I look forward to continue working with him on behalf of the residents of Nassau County."