February 3, 2012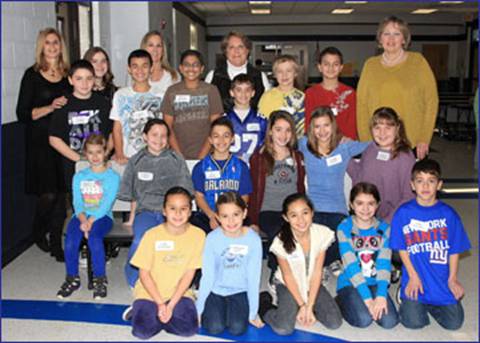 Legislator Ford Visits Oceanside School #9
Legislator Denise Ford was invited by the Student Council of Oceanside School # 9 and the members of its Kiwanis K-Kids to visit and speak about her responsibilities as their Nassau County Legislator. "I had a very enjoyable morning the children, said Ford".
The students had an opportunity to ask questions about the county legislature and the obligations of an elected official. "They asked some very clever questions", Ford continued.
Pictured along with Legislator Ford are the members of the Student Council and standing is L to R is Dr. Karen Siris, Principal, Senora Janene Garcia, Student Advisor, and Mrs. Gail Alazraki, Administrative Assistant.