March 21, 2012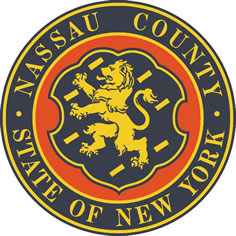 Legislator Ford Announces New Legislation to
Keep Toxic Hydrofracking Wastewater Out of Nassau County
Nassau County Legislator Denise Ford, along with fellow legislators Howard Kopel and Dennis Dunne, have announced that they are preparing legislation to prevent the dumping of "hydrofracking" wastewater into the Nassau County sewer system.
"Hydrofracking" or hydraulic fracturing, is a new and controversial method of extracting fossil fuels out of the earth by forcing water, chemicals and sand into rock formations and releasing natural gas. It is feared that the wastewater produced by this process will contain many contaminants.
A recent New York State Department of Conservation draft environmental impact statement has identified four locations in Nassau County as potential recipients of wastewater if hydrofracking commences in Marcellus, NY (on the border of Pennsylvania.) The four locations are: the Inwood Sewer Treatment Plant, the Bay Park Sewage Treatment Plant, the Cedar Creek Sewage Treatment Plant, and the Glen Cove Wastewater Treatment Facility.
"We are acting now on behalf of all Nassau residents to say NO to additional wastewater in Nassau's sewer system," stated Legislator Ford, a member of Nassau's Public Safety Committee and Planning, Development and the Environment Committee. After 10 years of neglect, Nassau County's new Legislative Majority recently dedicated $70 million in capital improvements to its aging sewer system. "We're finally making the necessary improvements to update our plants, and now is NOT the time to even consider inundating our system with out-of-town toxins."
"Nassau County will prevent pollutants from coming to our community by officially banning the treatment of Hydrofracking toxins at our sewage treatment plants. Together, the Legislature and I will continue to improve our sewage facilities to protect surrounding communities and the environment," said Nassau County Executive Edward P. Mangano.
Legislator Ford's bill will prohibit the acceptance of hydrofracking wastewater by any Nassau County sewer facility. The legislation is currently in draft form and is expected to be submitted for committee review in the Nassau Legislature by next month.