April 20, 2010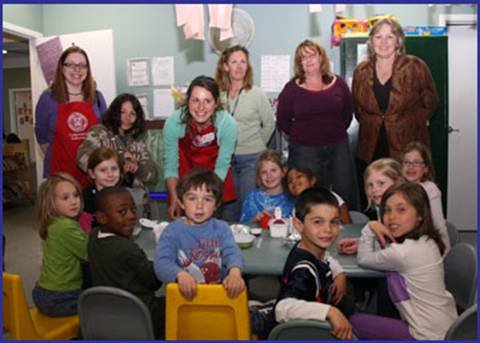 LEGISLATOR FORD VISITS FRIEDBERG JCC
Nassau County Legislator Denise Ford recently stopped by the Long Beach Friedberg JCC after school program to observe "Science is Everywhere" presentation sponsored by the Cornell University Cooperative Extension Nassau County & the NYS 4-H Foundation. 4-H travels to various community youth program sites bringing hands-on educational activities providing essential life skills. These programs target youth 6 to 12 years old.
Pictured; standing; Ms.Adrienne Comito, Supervisor 4-H Cornell Coop Ext. after school program,Vinny Pagano, student, Ms.Jaclyn Losquadro, JCC teacher, Mrs. Andrea Tannenbaum, supervisor after school program, Ms. Roni Kleinman, Vice Pres. & Director Long Beach JCC, and Legislator Ford.
Students seated; Julianne Robinson, Annabelle DiGiorgio, Desmond McAllister, Jack Robinson, Marcus & Shira Mann, Patricia Clune, Maddy Allen, Sage Bernstein and Maya Savino.