May 20, 2013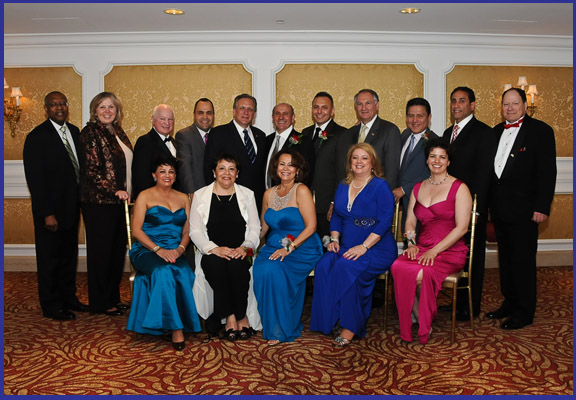 Circulo de la Hispanidad Spring Gala
Nassau County Legislator Denise Ford joined with County Executive Ed Mangano to celebrate members & honorees at the Circulo de la Hispanidad Annual Spring Gala.
Shown in photo, left to right, back row: Mayor Wayne Hall; Legislator Ford; Honoree David Boone (Financial Consultant); Honoree Jose Calderon (President of Hispanic Federation); County Executive Mangano; Gil Bernadino, Founder and Executive Director; Honoree Her Flores (Deputy Director NC Minority Affairs); Nassau County Comptroller George Maragos; Honoree Jimmy Perez (President Circulo de la Hispanidad 1999-2012); Luis F. Ras and Max Rodriguez.
Front row, sitting: Maggie Malito; Maria Ayala, Secretary; Honoree Norma Giler (Sr VP – Commercial Banking Capitol One Bank); Honoree Helen Dorado Alessi, (Sr VP – The Early Years Institute); and Sarah Brewster, Chief Director of Services and Operations.