June 1, 2011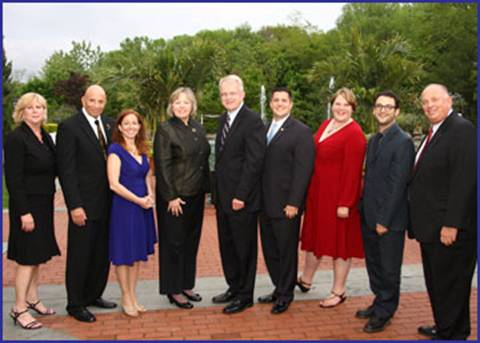 Legislator Ford Attends Annual Environmental Equinox Awards
Nassau County Legislator Denise Ford attended the Annual Dinner & Dancing Gala – The Environmental Equinox Awards – in celebration of 26 years of grassroots accomplishments of the non-partisan, not-for-profit, advocacy group - Citizens Campaign for the Environment.
Boasting an 80,000 and growing membership, Legislator Ford commended the organization in saying, "The efforts of the CCE have only become more important in recent times, and I hope to continue working with them and supporting their mission."
Honorees at the event included Mr. Josh Fox, the Director of the Academy-Award Nominated Film Gasland, and the Honorable Robert Sweeny of the New York State Assembly.
Pictured (L-R): Deputy Supervisor of Brookhaven Labs Kathleen Walsh, NYS Assemblyman Harvey Weisenberg, CCE Executive Director Adrienne Esposito, Legislator Denise Ford, NYS Assemblyman Robert Sweeny (Honoree), NYS Assemblyman Dan Lasquadro, CCE Executive Program Director Dereth Glance, Jeff Fox, and Richard Kessel.