July 16, 2013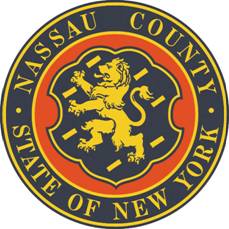 An Open Letter From Legislator Denise Ford
Letters to the Editors
I am writing about a critical issue that not only impacts our recovery efforts, but the long term safety of our community: the reopening of the Long Beach Medical Center. As many have expressed to me, it is extremely important that this facility reopen and provide our residents and visitors with vital services such alcohol and chemical dependency outreach, dialysis, out-patient surgeries and most importantly, medical emergency care. Although the population on our barrier island has decreased temporarily due to Super Storm Sandy, approximately 35,000 people still reside here year-round, and during the summer months, this number significantly rises.
I am thankful to South Nassau Communities Hospital for its proximity to our community and for its caring for many of our residents during this difficult time. However, our reliance on South Nassau is not a plausible long-term solution, considering that, in an emergency, medical care may be delayed crossing the Michael Valente Long Beach Bridge. Moreover, the reopening of the hospital is vital to our emotional recovery, reassuring residents of their medical security. Aside from providing medical care, Long Beach Medical Center employed over one thousand people, many of whom are still unemployed. The fiscal impact has rippled throughout our communities, including local businesses that provide goods and services to the medical center.
I have once again written to New York State Health Commissioner Shah on this issue. If we cannot have a full operating hospital, we should at least have an emergency room and other medical services to ensure the safety of our community. I would like to thank the many residents who have reached out to me regarding this issue and I urge others to join in the effort to help reopen a medical facility on our barrier island by continuing to contact your state and local representatives.
Yours truly,

Denise Ford
Nassau County Legislator 4th LD