August 2, 2011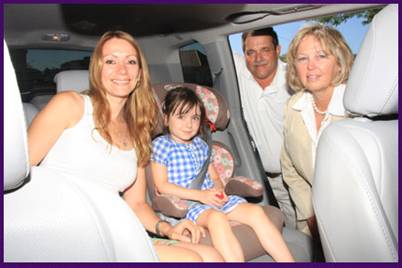 Legislator Ford Sponsors Free Child Car Seat Safety Check
Nassau County Legislator Denise Ford recently joined with County Traffic Safety Educator Chris Mistron to sponsor a Child Car Seat Safety Check for several appreciative parents and grandparents throughout the 4th Legislative District.
The intention of the check was to alert parents to several safety mandates, such as the fact that child car seat are required for all children under the age of seven. Legislator Ford invited constituents to meet personally with representatives from the Nassau County Traffic Safety Board, who were available to inspect child car seats for proper installation and security.
Pictured: (L-R) Irlanda Feil, Emily Feil, Traffic Safety Educator Chris Mistron, and Legislator Ford.