August 12, 2011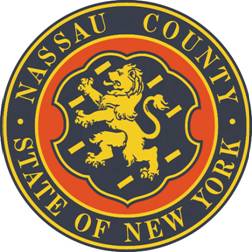 Legislator Ford Announces Improvements to Public Safety
Nassau County Legislator Denise Ford proudly announces the passage of two items through the County Legislature providing for immediate and necessary improvement to the safety of residents in District Four.
The first provides funding to reconstruct two deteriorating parking malls in the City of Long Beach. The second allows for essential upgrades the Town of Hempstead's System for Storm Water Drainage.
"These projects are both very exciting," commented Legislator Ford. "Aiding in ensuring the safety of our residents is my one of my main concerns as both a member of this community, as well as your local legislator."
The scheduling of improvement, maintenance, and subsequent reconstruction of two parking malls located in Long Beach is currently underway. Both parking malls, constructed in the 1960's on East Park Avenue, pose potential safety hazards in their current deprived condition. "The asphalt pavement is cracking, and the lighting needs to be upgraded," commented Ford, "These parking malls are dangerous to the public, and I am proud to support the improvements that need to get done."
The second item passed by the Nassau Legislature provides for the purchase and installation of two hundred catch basin inserts to be installed in the area storm drains of Point Lookout and Lido Beach. These inserts, a vital and necessary part of the Town of Hempstead's Storm Water Drainage System, will improve the water quality and help continue to protect valuable water resources.