September 16, 2013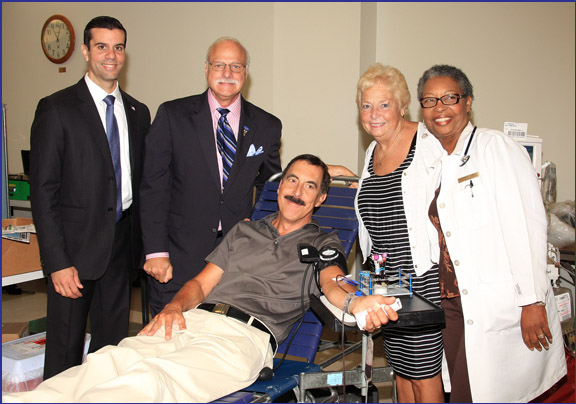 THANKS TO ALL DONORS FOR MAKING OUR COMMUNITY BLOOD DRIVE A SUCCESS
Nassau County Legislator Rose Marie Walker, Legislator Michael Venditto and Legislator Joseph Belesi joined together to host a Community Blood Drive in cooperation with Long Island Blood Services at the Farmingdale Library. 64 Units of blood were collected.
The Legislators would like to thank all who donated blood and all the volunteers who contributed their time and efforts. Future blood drives will be planned throughout their Legislative Districts.
Pictured left to right: Legislator Michael Venditto, Legislator Joseph Belesi, Mark Snyder of Massapequa, Legislator Rose Marie Walker and Blood Bank Team Leader Janette Bayne.