October 18, 2011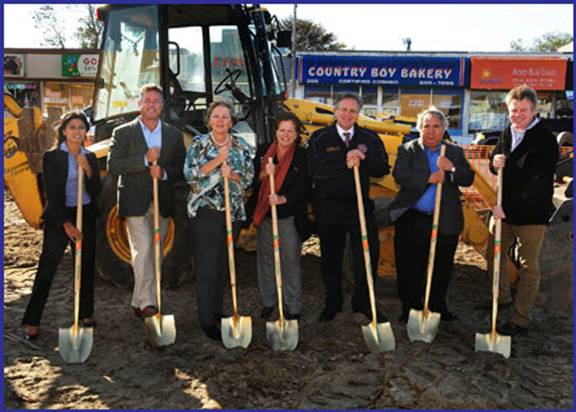 Legislator Ford Announces Improvements to Long Beach Parking Mall
Nassau County Legislator Denise Ford is pleased to announce that Nassau County and the City of Long Beach have entered into an inter municipal agreement to reconstruct the parking mall on Park Avenue between Long Beach and Monroe Boulevards. This parking mall has long been in a state of disrepair and finally through the efforts of County Executive Mangano, Legislator Ford and the Coalition Council of Long Beach this is finally being addressed.
This project will reconfigure the center parking malls on Park Avenue at two locations in Long Beach. The first parking mall is located at Park Avenue between Long Beach and Monroe Boulevards, while the second parking mall is located on Park Avenue, between Neptune and Roosevelt Boulevards. The Long Beach/Monroeparking mall is being rehabilitated this fall while the Neptune/Monroe mall will be in construction next year.
"These parking malls were constructed in the 1960's, and the improvements are long overdue," said Legislator Ford. "The safety of the public is always a concern of mine, and I'm very pleased these upgrades are getting done."
Key features of the Long Beach/Monroe construction are improvements to the safety of the parking lot. The parking mall will be less likely to flood after each rain event. New lighting, sidewalks, catch basins, parking surface and landscaping are other significant features of this parking lot reconstruction which help reduce hazardous conditions.
Pictured L to R; Nassau County DPW Commissioner Shila Shah-Gavnoudias, Long Beach City Council President Thomas Sofield Jr., Legislator Ford, Long Beach City Council Vice Pres. Mona Goodman, County Executive Ed Mangano, City Manager Charles Theofan, & City of Long Beach DPW Commissioner Kevin Mulligan.