October 21, 2013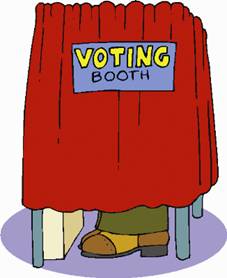 Legislator Ford Calls on Commissioner to Re-Open Voting Location
"Shame on Biamonte for Ignoring Residents"
Nassau County Legislator Denise Ford called upon Democratic Board of Elections Commissioner William T. Biamonte to join with his Republican counterpart and allow the residents in the West End to once again vote at their usual voting place, West School.
Prior to Superstorm Sandy, the residents of the West End had voted at West Elementary School. Due to the devastation of Sandy, West School was closed for renovations but did re-open in September.
To assist local residents with transitioning back to normal life post-Sandy, Legislator Ford requested that the Nassau Board of Elections also re-open West Elementary as the area's local voting location (voting had been moved over to Lindell Elementary School after Sandy.) Despite the fact that Mr. David Weiss, Superintendent of the Long Beach School district, sent a letter to both elections commissioners on September 24th indicating that West School can be used, no approval has been given. Even after numerous phone calls and emails to the Board of Elections regarding this issue, Legislator Ford is concerned that she has not been able to speak directly with Democratic Commissioner William T. Biamonte. Legislator Ford has also sought the help from the West End Neighbors Association as this affects the residents and their right to vote.
"I cannot understand why a decision has not been made to return our voting location to the West End. We have lost so much and it is not right that we have lost our polling place as well. The residents in the west end deserve better than this. I appreciate the quick response from the Republican Commissioner Savinetti who gave his approval to moving back to West School. I am extremely disappointed with Democratic Commissioner Biamonte who never even returned my phone call and without his approval, we will vote at Lindell School."