July 30, 2008
Legislator Ford Welcomes Wild by Nature Market to Oceanside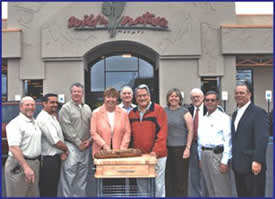 Legislator Ford, Town of Hempstead Supervisor Kate Murray and Councilman Santino, showed their support at the recent opening of the Wild by Nature Market.
As a whole-foods grocer, Wild by Nature prides itself in its attempt to produces the freshest and most delicious food at the highest quality, while also protecting the world's natural resources.
Legislator Ford believes that Wild by Nature is a welcome addition to Oceanside and the extended area, as the market will act as a gathering point for the community and only enhance the quality of life in Nassau County.