October 22, 2008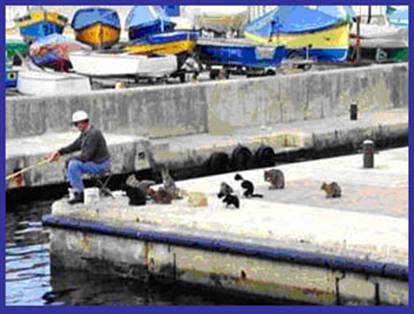 Nassau County Legislators Denise Ford and Diane Yatauro invite you to a free Feral Cat Educational Workshop
Who: The Animal Lovers League
When: Saturday, October 25th from Noon-4 P.M.
Where: Theodore Roosevelt Executive and Legislative Building
at 1550 Franklin Avenue, Mineola
The number of cats living and reproducing in the streets is reaching epic proportions, and local officials, municipalities, residents, and animal lovers are concerned and seeking solutions. This workshop will educate, train, and empower officials, members of the public and interested volunteers to become an integral part of the effort to reduce the unrestricted breeding of feral and abandoned cats.
Participants will be shown how humane trapping is accomplished, as well as how to transport to spay-neuter clinics, after-care protocols, and colony management and monitoring. A wealth of ideas and proven methods for successful trapping will be shared, and "hands-on" (without live cats) demonstrations of safe trapping will be provided.
The program is free but make your reservations early to ensure a space. Early enrollment will ensure participants will receive a CD/DVD "Implementing a Community TNR Program" as well as informative brochures, both courtesy of the Humane Society of the United States.
For reservations call: 516-676-5913 or 516-671-7767. Please leave name, address, phone number and e-mail to receive confirmation and directions.