March 21, 2014
Legislator Curran Brings Mammo Van to Baldwin
(BALDWIN, NY) – More than a dozen women underwent screenings in the Nassau University Medical Center's mammography van in Baldwin on Thursday, March 20, at Baldwin Public Library.
"This brings a vital health care service right into the heart of our community," said Legislator Laura Curran, who hosted the van.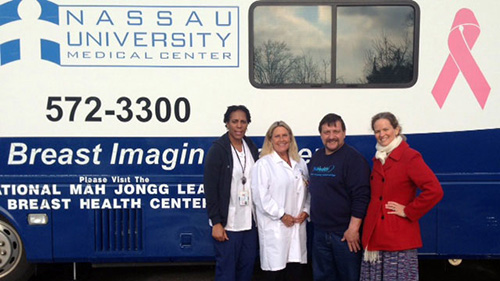 PHOTO CAPTION (from L-R): X-Ray technician Yvonne McDow Drain, Registered Nurse Deborah Ciaravino, Radiology Equipment Operator Guillermo Campisi, and Legislator Laura Curran in front of the NUMC van in the Baldwin Public Library parking lot on March 20.