September 22, 2010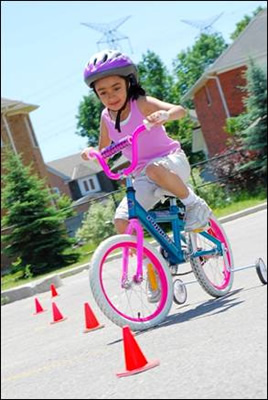 Parents and children of all ages are invited to join Legislator Francis X. Becker, Jr. at the Bay Park Playground and hockey rink for day of fun and safety.
Child Safety Day
Friday, October 15, 2010 • 2:00pm to 5:00pm
Bay Park Playground & Hockey Rink
Nassau County Legislator Francis X. Becker, Jr. invites you to a fun and informative event to help all residents learn about child and bicycle safety.
Free Child ID Cards Bring your child to have photos and fingerprints taken for a free Child Identification Card. The ID card is great for your child to carry in their pockets or bookbags at all times.
Car Seat Safety Check - 2PM to 4PM Please drive up to have your child car seat properly fitted by a Nassau County Safety Educator. (Space is limited, so all will be accommodated on a first come, first served basis.)
Participate in a Bicycle Rodeo! Kids, bring your bikes to join safety trainers on a bike obstacle course. You'll receive tips on hand signals and safety, as well as get bike brakes and tires checked. (Please sign up at the Rodeo table as soon as you arrive. Weather permitting.)
Free Kids' Bike Helmets 100 safety helmets will be raffled off between 2:00pm and 5:00pm. Don't forget to get your raffle ticket! (Child and parent must be present for fitting.)
Please come for the fun, and take the safety home with you!
For more information, please contact Legislator Becker at 571-6206