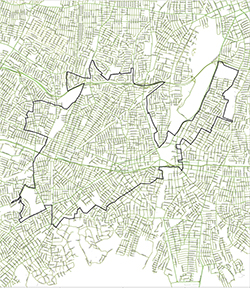 Biography:
Francis X. Becker, Jr., a Republican, is the first elected representative of the 6th Legislative District in the new Nassau County Legislature. Legislator Becker has been re-elected to the legislature by wide margins for ten consecutive terms. The 6th District includes Lynbrook, Malverne, North Lynbrook, Valley Stream and portions of Rockville Centre, Hewlett, Franklin Square and Woodmere.
Fran served as the Chairman of the Major Project Cerebral Palsy Committee for the New York #1 Elks Lodge for 20 consecutive years and is presently the Chairman of the Americanism Committee. He is a Past Exalted Ruler of the Lodge, as well. Fran is also a member a member of the Holy Name Society, the Mom and Dads Club of Lynbrook High School, the Knights of Columbus and other community organizations. He is a former coach of the Lynbrook Titans Football and Lacrosse teams.
Fran is a graduate of Lynbrook High School. He attended Nassau Community College and Hofstra University where he studied Business Finance. Professionally, Fran is President of Becker & Associates Planning Services and is a Certified Financial Planner.
Fran and his wife of 33 years, the former Clementine Giordano, reside in Lynbrook at 42 Winter St. The home has been in the Becker family since Fran's grandfather, the former Congressman Frank J. Becker's raised his family there. Francis and Clementine have three daughters. Madeline is a graduate of William & Mary who is married to David Williams. They live in Massachusetts and have three children Grace, Collin and Danny. Beth is a graduate of Boston College and is married to Neil Sutton. They live in Sacramento and have two children, Lucas and Lilly. Their daughter Diana is a graduate of Cornell University and works in Manhattan at Barclays Capital.