February 7, 2012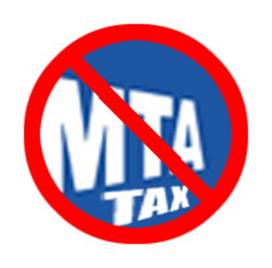 Legislator Kopel Joins State Effort to Repeal MTA Tax
Nassau County Legislator and Majority Whip Howard J. Kopel recently joined with NY Senators Jack Martins and Lee Zeldin, County Executives Ed Mangano and Steve Bellone, as well as many local and town officials, to show his support for a bill which would end the MTA Payroll Tax for counties, towns and villages.
Enacted in 2009, the MTA Payroll Tax currently forces municipalities to pay a .34 percent tax per $100 of the municipality's payroll to the MTA. The repeal bill, introduced by Senators Martins and Zeldin, will save the Nassau County $3 million, in addition to the savings generated by towns and villages. In 2011, the Governor agreed to lift the portion of the MTA Payroll tax imposed on small businesses and school districts.
"The MTA Payroll Tax is a job-killing tax that places an unnecessary burden on local governments and tax payers," said Legislator Kopel. "Nassau residents should not have to pay property taxes to Nassau County so that Nassau can pay a tax to the MTA. I support Senator Martins and his colleagues for taking the necessary measures to see that this tax is repealed in its entirety."
Legislator Kopel also supports Senator Martins' separate bill which will repeal the MTA tax for all local libraries as well.