February 9, 2012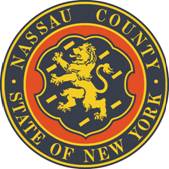 ATTENTION: False Information is being distributed in our Area
The Fourth Precinct is NOT being closed
It has been brought to Legislator Howard J. Kopel's attention that several members of the Police Benevolent Association (PBA) union are spreading 100% FALSE information throughout our community. These union members claim that our local police precinct – the Fourth Precinct in Hewlett – will be closed.

THIS IS A LIE.

Legislator Kopel is deeply disappointed in the PBA and its union members who are participating in this knowingly deceitful poly to make residents fear that their public safety is being jeopardized.

HERE IS THE TRUTH: Our local police precinct, the Fourth Precinct in Hewlett, is NOT closing. The precinct is fully operational today and will remain open if County Executive Mangano's precinct realignment plan passes the Nassau County Legislature.

The County Executive and the Police Commissioner have proposed a new Community Policing Plan which will maintain fully police and emergency services to the community; this plan also adds police officers to the streets. Information regarding the new plan may be found online at: http://www.nassaucountyny.gov/agencies/CountyExecutive/NewsRelease/2012/01-30-2012.html.
The PBA may be unhappy that 156 desk officers – paid government employees who do not patrol the streets – will be reduced. That is the likely motivation behind their recent lies.

While Legislator Kopel is still reviewing the proposal and understanding how it will save taxpayers between $13 and $20 million ANNUALLY in overtime and salary expenses, he still wants to hear from you.
The Legislature will be hosting a public hearing on the proposed plan on Monday, February 13th at 11 AM at the Theodore Roosevelt Executive and Legislative Building, located at 1550 Franklin Avenue in Mineola. You are invited to attend this hearing to learn more about the proposal and to ask questions.
For those residents who cannot attend the meeting in person, it will be streaming online at http://www.nassaucountyny.gov/agencies/Legis/index.html.
County Executive Mangano's Proposal includes:
No change to the number of police patrols or the areas that they patrol. In other words, the same patrol cars will be patrolling the exact same areas under the new plan.
An additional 48 POP (problem oriented police) officers will be transferred from desk-work to the streets.
More than 100 administrative desk jobs within precincts will be eliminated. This is estimated to save the county between $13 and $20 million annually in overtime and salary expenses.
The community policing centers that will replace four precincts will be staffed with officers 24 hours a day, 7 days a week. The only difference between a "precinct" and a "Community Policing Center" is that each Center will not have 39 desk personnel and will not process prisoners.
Residents can still visit the Community Policing Centers to retrieve accident reports and report claims.