February 14, 2013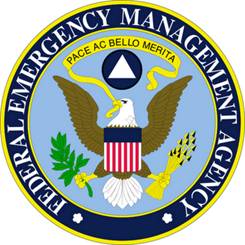 Legislator Howard Kopel Lauds U.S. House of Representatives on
Passage of Bill Authorizing FEMA Disaster Relief for Houses of Worship
- Bill explicitly extends eligibility to houses of worship for FEMA disaster recovery grants
Members of the U.S. House of Representatives debated and passed H.R. 592, named The Federal Disaster Assistance Nonprofit Fairness Act of 2013, which amends the Stafford Disaster Relief and Emergency Assistance Act, which created and allocates funding for the Federal Emergency Management Agency's (FEMA) disaster relief program authorizing FEMA to extend the same level of eligibility for disaster assistance grants to rebuild houses of worship damaged by Superstorm Sandy as any other private non-profit organization receives.
"Our faith-based community organizations played an invaluable role in the overall response to Hurricane Sandy, first in the immediate aftermath, and ever since. Without the leadership, resources, and community knowledge these institutions provided in those first devastating days following Sandy, it's possible that the degree of despair and disorder pervading Storm ravaged communities would have been too great to overcome. These recovery efforts of these faith-based organizations have proven indispensable, and filled a void no government or municipal entity could possibly have fulfilled alone.
Standing idly and allowing these institutions to fail due to an arbitrary application of Federal programs created to help communities and hardworking taxpayers rebuild and restore their lives would be unconscionable. I applaud the House of Representatives for passing this vital legislation, and urge the Senate to follow suit, as quickly as possible."
So many houses of worship, despite having sustained severe damage during Hurricane Sandy, demonstrated unparalleled effectiveness to provide hot food, warm clothes and shelter to residents of hard hit communities. Historically, religious organizations have received federal support following other past disasters, and should receive the same consideration following Sandy.