April 20, 2010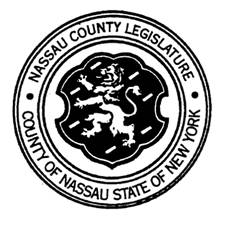 7th Legislative District Update
County Executive Ed Mangano and the new Legislative Majority have inherited a county with chronic financial problems. County Comptroller George Maragos just issued his 2009 year end analysis, and the results are startling. Pursuant to the Comptroller, "...the County had an operating structural budget deficit of $248.9 Million" in 2009. The structural deficit is the difference between recurring revenues and expenses.
The new Legislative Majority and the new County Executive are already taking measures to fix the fiscal mess we inherited from the prior administration and the old Democrat Majority on the Legislature. To make a start at fixing the mess, I joined with County Executive Mangano to announce $49 Million in spending cuts to fill the gap in the 2010 budget. These cuts include $22 Million eliminated from the county payroll. This is just the beginning, and many hard choices and actions still must be taken.
We will next embark on our plan to freeze property tax assessments so corrections to the system can be made to stop the confusion and inequity in property taxes and to reduce the debt caused by mounting refunds. Last year, the county paid out over $117 Million in tax refunds due to erroneous assessments. This is an enormous waste of taxpayer resources.
Every action the county takes to deal with these problems affects our residents, who are already dealing with the hardships caused by the recession. For this reason, I am proud to have been able to help repeal the onerous Energy and Home Heating Tax. This tax will disappear from bills this June. We need to put our fiscal house in order, but the way to do this is by reducing expenses, and living within our means; not by piling endless taxes on our residents.
Jointly with the new County Executive, we must also focus our attention on job creation. The county is exploring many new ways to create and keep businesses here in Nassau. Economic growth will produce revenue, and lessen pressure on our budget.
Together, we will steer Nassau County out of the mess created by prior fiscal mismanagement. Please join my "E-Team" to receive messages and updates on our progress. To join, please visit my website at: www.nassaucountyny.gov/1d7
Thank you for your interest in reforming Nassau County.