June 7, 2011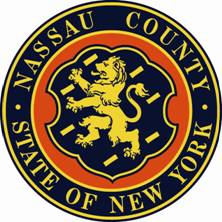 LEGISLATOR KOPEL APPROVES COMBINING COUNTY DEPARTMENTS
Vote will save money, keep full services intact
Nassau County Legislator Howard J. Kopel and his colleagues on the County Legislature Majority voted today to approve two historic measures that will combine duplicative Nassau County Departments and save taxpayers millions of dollars annually. This departmental merger will also significantly reduce managerial costs by eliminating highly paid personnel costs while maintaining the county's current high level of services.
"This is just smart government," said Legislator Kopel. "I am very glad we ensured that all levels of governmental services within the effected departments will remain intact with this merger, while saving taxpayers millions of dollars annually. Saving our working families and seniors' tax dollars by reducing both bloated administrative salaries and bureaucratic duplication is long overdue," said Legislator Kopel.
The approved measures were twofold. The first action merged the county's Planning Department into the Department of Public Works. The unification of similar departments with many parallel functions greatly minimizes the need for outside consultants. Its estimated savings is $725,000 annually. This does not include the additional income that will be generated from allowing Nassau County to sell the building currently housing the Planning Department, currently valued at approximately $2 million.
The second piece of approved legislation created a Nassau County Department of Human Services, which places four departments (Department of Mental Health, Chemical Dependency and Developmental Disabilities Services, the Youth Board, Senior Citizens Affairs and the Office for the Physically Challenged) under its roof. This combination will not only make these services more accessible to the public, but will also dramatically reduce the number of overall administrative and support services which each department now individually operates. Estimated savings stemming from this are projected to exceed $1,000,000 annually.