June 7, 2011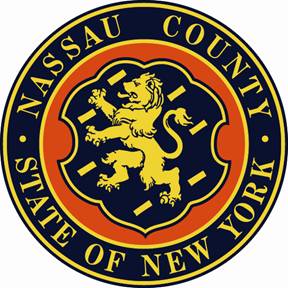 Nassau County Fiscal Update - Spring 2011
It's been my priority since taking office last year to right Nassau County's finances. Thanks to my work, I'm proud to tell you that we have had a remarkable turnaround.
The day I took office, Nassau County faced a staggering $150 million budget deficit. Today, we turned that budget deficit into a $17.2 million surplus. And that's not it; Moody's Investors Services, one of Wall Street's top credit rating agencies, removed Nassau County from its credit watch and also upheld Nassau's A1 bond rating.
We've done this by making the hard fiscal choices necessary to cut taxes, slash waste, and change the way Nassau does business. And, I will make sure we continue to do this again.
Despite mandated increases in labor as well as pension and healthcare costs, I've made sure we've held the line on taxes. I'm proud to let you know that I voted for a No-Tax-Increase, balanced budget which the Nassau County Legislature passed earlier this year. Through smart government and trimming the fat, I've fulfilled my pledge; ensuring that Nassau County holds the line on taxes.
Since January 2010, County Executive Ed Mangano and my colleagues on the Legislature's Majority have put more money back into the pockets of our community's working families and seniors. We eliminated the onerous 2.5% Home Energy Tax which would be costing every homeowner much more with today's sky-high oil prices. I eliminated the previous administration's planned, four-year 16.5% property tax hikes and a $12 million fast Food tax.
Through the implementation of the Residential Tax Grievance Negotiation & Settlement program, we saved $28 million by settling residential tax grievances before a tax refund is due. Thanks to my work, property reassessments are also frozen; you won't get reassessed for four years. These are just two components in the plan to fix our broken property tax assessment system.
When I took office, I brought a new type of leadership and proper fiscal management to Mineola. We're moving forward in turning Nassau's finances around, keeping our tax burden low, cutting wasteful spending, reforming the flawed property assessment system, reducing the size of government, and implementing positive change... without increasing taxes.
It's my pleasure to work for our entire community in Mineola. I will continue to keep you apprised of all important fiscal matters. As always, don't hesitate to contact me in my office at 516-571-6207 or via e-mail at: hkopel@nassaucountyny.gov